Crypto news: Shiba is up 89 % week-on-week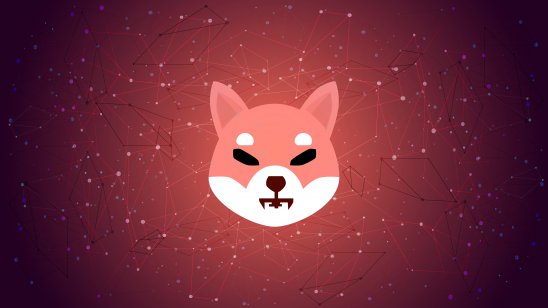 Bitcoin was trading above $62,000 in London early trading hours, according to CoinMarketCap, making it the 15th day in a row above the $60,000 mark. In the latest run, bitcoin rose above $60,000 on 15 October, ultimately reached a new record high of $66,930.39 on 20 October before retreating to just above the $60,000 zone.
The mark is now cited as a support level for the flagship cryptocurrency by some market watchers. Bitcoin already stayed above this milestone longer than in the previous run when bitcoin surpassed $60,000 in April and stayed in the $60,000-plus territory for nine days.
Shiba Inu continued to defy the rest of the market with its gains. It was up 89% week-on-week, making it the Top 10 coin's biggest weekly gainer ahead of the second Binance Coin, which was up 8.20% over the past seven days.
What is your sentiment on BCH/USD?
Vote to see Traders sentiment!
Chart of the day: Shiba market capitalisation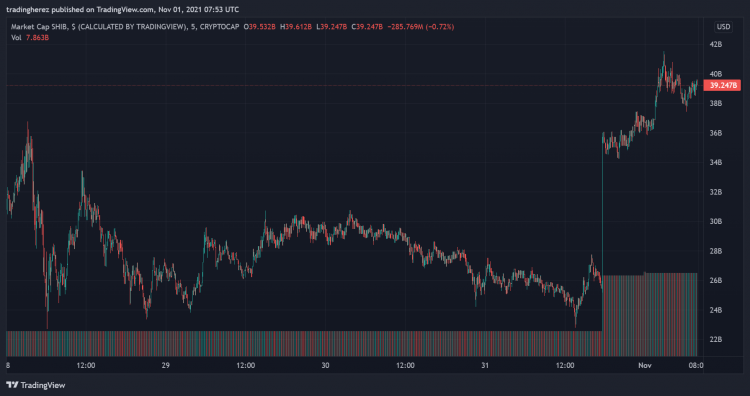 Shiba Inu's market capitalisationshot the coin into Top 10 biggest cryptocurrencies last week – Credit: TradingView
Quote of the day
Speaking on CNBC, Mad Money host Jim Cramer said:
"As long as you recognise the very real possibility that the whole investment case for crypto rest in the greater fool theory, you've got my blessing speculating on it. I'm holding on to my Ethereum because I believe there could be millions of greater fools out there. I think that's a decent bet."
Quick round-up of the biggest coins by market capitalisation
Bitcoin climbed 1.54% to $62,148.90
Ethereum was flat, creeping 0.12% to $4,319.50
Binance Coin and Tether were trading unchanged, recording +0.05% and -0.07% change respectively
Cardano was trading at $2 – a 1.62% decrease over the past 24 hours.
Key gainers and losers
Ripple recorded the biggest daily loss of the Top 10 pack after it slid 2%
Solana rose 11.2 % over the last 24 hours, surpassing Shiba Inu's 8.2% daily gain
Other crypto news
The amount of bitcoin held on cryptoexchanges hit a three-years low, figures from data platform Glassnode show. The balance stood at 2.46 million BTC at the end of October, down from 2.47 million BTC during the previous three months period, possibly signaling some bullish sentiments in the market
Crypto market is "unlikely to reach whatever potential it has" until stricter investor protection guardrails are put in place, US Securities and Exchange Commission chair Gary Gensler told Fortune
PayPal co-founder and early investor Peter Thiel reiterated that he regrets not having bought more cryptocurrencies sooner, and said that current bitcoin prices are indicative of the real economy facing inflation, Bloomberg reports
The difference between stocks and CFDs
The main difference between CFD trading and stock trading is that you don't own the underlying stock when you trade on an individual stock CFD.
With CFDs, you never actually buy or sell the underlying asset that you've chosen to trade. You can still benefit if the market moves in your favour, or make a loss if it moves against you. However, with traditional stock trading you enter a contract to exchange the legal ownership of the individual shares for money, and you own this equity.
CFDs are leveraged products, which means that you only need to deposit a percentage of the full value of the CFD trade in order to open a position. But with traditional stock trading, you buy the shares for the full amount. In the UK, there is no stamp duty on CFD trading, but there is when you buy stocks.
CFDs attract overnight costs to hold the trades, (unless you use 1-1 leverage)
which makes them more suited to short-term trading opportunities. Stocks are more normally bought and held for longer. You might also pay a stockbroker commission or fees when buying and selling stocks.