BTC sinks below $55,000 as COVID variant spooks market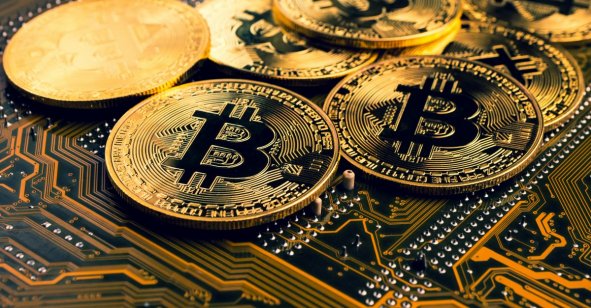 Fears of a new variant of coronavirus, which could evade vaccine protections, hit cryptocurrencies market harder than equity markets, as the global market capitalisation sank 7.0% over the last 24 hours to $2.44trn in London morning trading.
For comparison, FTSE-100 index was down 3% in London morning trading.
News about the discovery of the B1.1.529 variant coincided with bitcoin options expiry date on Friday 26 November, 2021, which traditionally means higher volatility in cryptocyrrency markets.
Bitcoin's (BTC's) 24-hours low was $54,086.04, according to CoinMarketCap.com.
Meanwhile, pseudonymous Dutch economist, known as Plan B, took to Twitter noting that one of his propretory bitcoin price prediction model is likely to miss the November close, which was forecasted to be $98,000.
"Floor model $98K Nov close will probably be a first miss (after nailing August, September, October)," Plan B posted on Twitter. He then added, that his stock-to-flow model - widely known in among cryptomarket watchers - is "not affected and indeed on track towards $100K."
Quote of the day: "It's Black Friday prices."
Cryptocurrency investors took to social media to reveal which coins they are buying in this "dip". A Reddit user, going by a nickname of Spreizbacken, here expressed their emotions sparked by the market sell-off.
"It's Black Friday prices. This triggers so much dopamine in my brain it feels like I'm actually high!"
Round-up of coins by market capitalisation
As of 09:30 UTC:
Bitcoin (BTC) was down 4.04% to $55,119.37
Ethereum (ETH) lost 4.14% and was trading at $4,099.44
Binance coin (BNB) sunk 5% to $580.69
Winners and losers:
Gala (GALA) token, a blockchain gaming developer that allows gamers to use their unique non-fungible token (NFT) characters in gameplay, was up a whopping 169% over the last seven days of trading making it the biggest weekly gainer among the top 50 digital coins. This comes after NFT was named as 2021's word of the year by Collins dictionary earlier this week

Avalanche (AVAX) and Crypto.com (CRO) lost 17.83% and 16.96% respectively and topped table of the biggest weekly losers among top 50 cryptocurrencies by market capitalisation. This was however, against their record breaking rallies, that brought these tokens to number 11 and 13 in the ranking of the biggest coins
Read more: Global risk assets slump as new Covid variant emerges