Crypto mining stocks falling over energy use concerns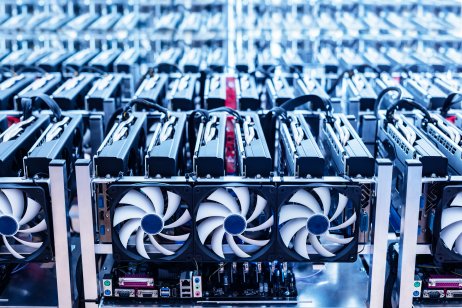 Cryptocurrency mining stocks are feeling the pressure from regulators to lower their growing energy consumption as operations continue to increase.
Stock in companies such as Hut 8 (HUT), Marathon Digital Holdings (MARA), and Riot Blockchain (RIOT) have all been trending down since 2 December, with some losing 10% or more in a single trading session.
HUT opened at $8.01 per share on Monday, which was more than 15% below its Friday close price of $9.37. The stock recovered to $9.17 by 18:00 UTC, a dip of just 2.1% on the day.
RIOT and MARA both opened considerably below their Friday close prices as well. RIOT recovered to $27.95 per share while MARA was up slightly to $41.96.
Over the last week, RIOT and HUT have lost 26% and 28% in value, respectively. MARA has lost just under 20% over the same time frame.
Environmental concerns
The stock moves correspond with growing calls from lawmakers worldwide for crypto mining companies to lower their energy consumption and address their impact on the environment.
Regulators in both China and India have previously voiced their concerns, but the stocks began falling sharply after US Sen. Elizabeth Warren (D-MA) got involved last week.
On 2 December, Sen. Warren sent a letter to Jeffrey Kirt, CEO of New York-based mining company Greenidge Generation Holdings, that raised concerns over the company's claim that its operations are "entirely carbon neutral."
The letter requests "information on Greenidge's operations and the resulting impacts on the environment and local communities" as the company seeks to expand its operations in New York and into South Carolina.
Hash rate on the rise
Miners seem unphased by the recent move as the total hash rate continues to climb, according to data from Blockchain.com.
Hashrate is a measure of the computational power per second used when mining. More simply, it is the speed of mining. It is measured in units of hash/second, meaning how many calculations per second can be performed, according to bitflyer.com.
As of 4 December, miners were producing more than 168.3m terahashes per second (TH/s), which measures the number of attempts to create blocks on the blockchain. This is nearly twice as much as miners produced in July, the data shows.
For many miners, an increase in their terahash rate corresponds with an increase in operational efficiency and profitability.
For example, HUT increased its hash rate to 1.7 TH/s in November, which resulted in it mining between 1.8 and two additional Bitcoins per day, according to its latest monthly data release.
Jason Zaluski, head of technology for Hut 8 said that this change is bringing in more than $140,000 in revenue per day and increased the company's unit margins up to 95%.
Read more: Canadian Bitcoin miners HUT, BITF unveil November data