Crypto markets today: Bitcoin slips under $60K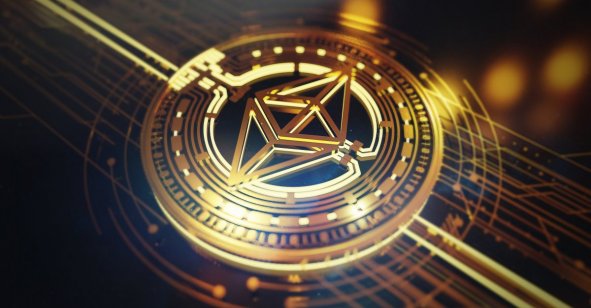 Bitcoin declined for a second day, sliding below the key $60,000 (£43,619) support level on Wednesday, and prompting a sell-off across the whole market. The cryptocurrency market as a whole lost 6 % over the last 24 hours, with the majority of the top 10 cryptos in red according to CoinMarketCap.
The 11th biggest cryptocurrency, Shiba Inu, was an outlier among the big digital tokens, as it continued its record-breaking rally, adding 27.5% in the last 24 hours and 92.3% over the last seven days. A petition calling for the listed meme-coin to be added to the retail investment platform Robinhood added 30,000 signatures during the last day alone.
Robinhood itself Is faring less well. The trading platform suffered a 10% decline in its share price after the company's results for the second and third quarters revealed that revenue from cryptocurrency transactions had plunged by 78% over the last three months.
Chart of the day: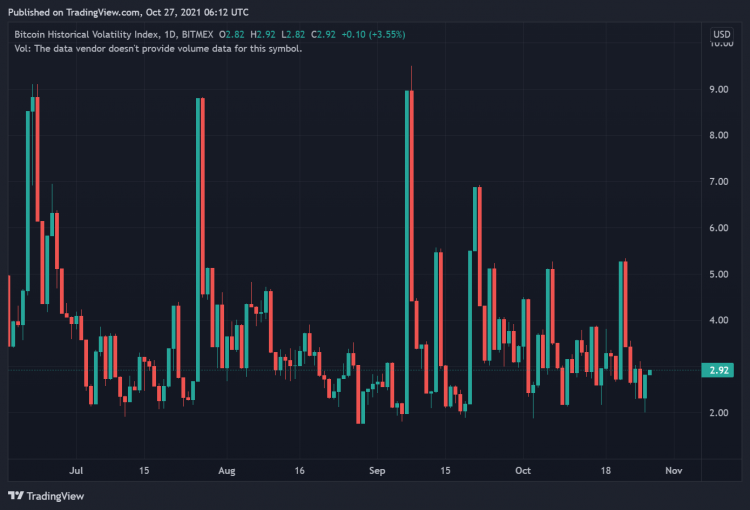 Bitcoin historical volatility chart – Credit: TradingView
Quote of the day:
"The Ripple case seems to be going better than expected. Meanwhile, the SEC is realizing that attacking crypto is politically unpopular (because it harms consumers)." - CEO of Nasdaq-listed cryptocurrency exchange Coinbase, Brian Armstrong, commenting on the SEC vs. Ripple case on Twitter
Top 5 cryptocurrencies:
Quick round-up of the biggest coins by market capitalisation
Bitcoin was down 7% to $58,561.5
Ethereum declined 5.2%, reaching $3,999.7
BinanceCoin sunk 8.3% to $448.5
Tether was flat, creeping up by 0.04% to $1.0
Cardano plunged 13.6% to $1.9
Key losers and gainers:
Shib Inu continued its record-breaking rally into Wednesday, reaching a new all-time high $0.00005771. Its 27.5% daily gain is an outlier among the top 20 coins, which were generally making moves in a different direction
Meme-cryptocurrency FREEMOON saw a yoyo-effect at the beginning of the week. The coin, which is now trading at $0.000000009005, has plunged over 42% over the last 24 hours after being featured as a 'top gainer' on CoinMarketCap.com just a day before
Dogecoin was down 17 % at the time of writing, making it the biggest daily loser among the top 10 virtual currencies
More crypto news:
One third of all the cryptocurrencies in circulation are held by just 10,000 people, research by the National Bureau of Economic Research showed
Tesla may restart accepting cryptocurrencies for their products and services, the electric automaker informed the US Securitites and Exchange Commission