Crypto market cap hits $3trn for the first time in history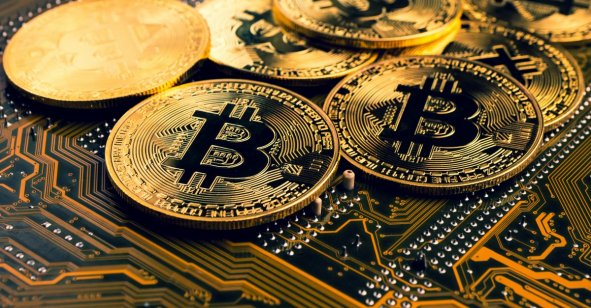 The value of all cryptocurrencies combined has now surpassed $3trn (£2.22trn) for the first time ever, according to CoinGecko count. The website's pricing shows that the total cryptocurrency market value jumped 4.1% over the last 24 hours to $3.01trn.
The sector's new record-high was driven by record-breaking rallies of several major alt-coins, as well as bitcoin nearing its own all-time-high. Bitcoin reached as high as $66,571.63 in the last 24 hours, according to CoinGecko, just 1.06% below its record of $67,276.79 from 20 October, as recorded on the CoinGecko website.
The $3trn mark was helped by handsome gains registered by three of the top 5 biggest coins by market capitalisation. The second-biggest cryptocurrency, ether, climbed to a fresh high of $4,782.42 in the last 24 hours, according to CoinGecko's count.
Binance coin and solana, third and fourth cryptocurrencies by market capitalisation, slipped over the last 24 hours of trading but were still up 22.7% and 21.4% respectively over the last seven days.
How much can change in a year?
Last year brought impressive gains for the up-and-coming asset class. CoinGecko's data show that bitcoin was trading only at $14,818.46 on this day a year ago — meaning the flagship cryptocurrency blew to a whopping 349.24% in the year.
Ether, which was worth $435.42 a year ago, according to CoinGecko, grew more than tenfold in the year.
Binance coin, which was trading at $27.69 on 8 November 2020, reached $668.45 a year later — representing a massive 2,314.04% increase.
But the biggest yearly surge out of the top 5 biggest digital tokens was registered by solana, which jumped a mindblowing 12,439.90% from $2.03 just a year ago to today's $254.56.
The fifth-largest cryptocurrency by market capitalisation, tether, is a so-called stable coin, which is intended to mimic the dollar's value, and as such is not meant to move in value.