Crypto investment funds shift gears as asset growth slows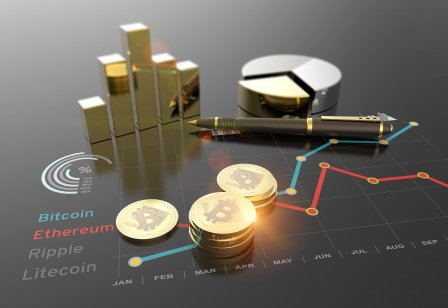 Digital asset investment products saw their inflows increase by 36% last year, which some analysts said is a sign that the cryptocurrency market is reaching maturity.
Last year's inflow increase pales in comparison to the 806% increase CoinShares measured between 2019 and 2020. But analyst James Butterfill said in a note to investors that the increase is indicative of the rising "demand and popularity of digital assets".
More AUM, product launches
Butterfill further noted that the cryptocurrency market ended 2021 with more assets under management (AUM) than it did in 2019, despite the market seeing more significant increases in inflows two years ago.
At the end of 2021, the crypto market held more than $62.5bn in AUM compared with the $2.8bn it held by the end of 2019.
Meanwhile, the number of crypto investment products grew to 132 in 2021, including 37 products that were launched during the year.
For comparison, there were just 24 investment products launched in 2020.
What is your sentiment on BTC/USD?
Vote to see Traders sentiment!
No surprise
To Karan Sood, chief executive of investment firm CBOEVest, the increase in inflows during 2021 is no surprise given the increased adoption from institutional investors on the back of an already increasing pace of adoptions from self-directed investors.
"One segment of the marketplace that has been slow to adopt digital assets for clients, are financial intermediaries such as investment advisors," Sood told Capital.com. "Their challenge has mostly been the high levels of volatility of this asset class and lack of regulated products. However, with the launch of products that are regulated as mutual funds and ETFs in 2021 and some of them that explicitly control for volatility, we are likely to see more uptake in 2022."
Big winners
The increased adoption of cryptocurrency investment products caused several assets to benefit from last year's influx of inflows.
According to the report, assets like polkadot, cardano and solana all measured inflows greater than $100 million with solana being the only asset outside of bitcoin and ethereum to break the $200m benchmark.
Multi-asset products saw their inflows double from more than $335m in 2020 to $775m in 2021 as well.
Things were different for bitcoin and ethereum, which struggled to maintain their dominance last year, according to the report.
Bitcoin's inflow totalled $6.3bn in 2021 compared with $5.4bn the previous year. This 16% increase was one of the lowest measured relative to other investment products.
Ethereum's inflows, meanwhile, grew to $1.4bn last year from $920m in 2020. However, the last four weeks have seen outflows totalling more than $161m, Butterfill noted.
Positive signs
Despite the maturing market, Butterfill highlighted some positive signs for investors in the short term.
For example, there were more than $260m of outflows in December alone, representing 0.4% of AUM. But the total outflows diminished over the course of December, with just $32m in outflows measured during the last week of the month.
Butterfill said these trends suggests that outflows could be "diminished" in the near term, which could lead to a bullish run.
Read more: Japanese regulator raids Coincheck offices