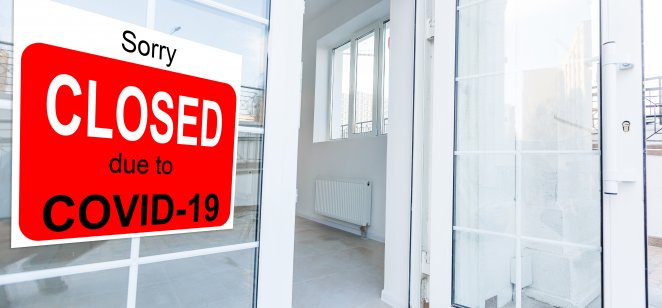 Confusion surrounding the global rebound from Covid-19 is opening the door to more XYO trading and adoption, says the cryptocurrency's co-founder.
XY Labs, the company behind the coin, has rewarded virtual currency that can be redeemed for XYO to people who provide updated, independent data on whether businesses are open or still in operation, Arie Trouw, the firm's president and CEO, told Capital.com.
"During Covid, a lot of people do not know whether stores or data out in the physical world actually have changed," Trouw, also a co-founder of the company and XYO, told Capital.com.
BTC/USD Chart
The firm instead rewards users in tokens to go and observe or even take a photograph of a store's hours. Or potentially if the store is in fact shut.
"And so that way, people (XY Lab clients) can update their information. But instead of trying to hire somebody in each area, what you can do is we can have three parties that are known to be fully independent. So you can ask three different people randomly to go and do this task in (each) area. They take those photos, they don't know who the other two are, so there's no way for them to lie about whether something is open or not," Trouw said.
Oracle network
The XYO blockchain is a geospatial oracle network. Simply put, it uses the power of Web3 to provide location and other forms of data, such as temperature, that can be used for mundane tasks such as tracking parcel delivery – or in life-saving contexts like locating lost hikers in the middle of a violent storm.
Oracles first appeared in the crypto world in 2018 and, essentially, are application programming interfaces (APIs) that connect blockchains to the physical world and add trust to the transaction process.
"(The business update) was one of (the XYO) use cases that we saw a lot during the pandemic because a lot of data in the real, physical world had gotten stale because of the rapid changes with rules (surrounding vaccinations) and store closings and restaurant hours changing, for example," said Trouw.
A global company, XY Labs developed XYO to help expand its geospatial data services business. The company serves a variety of sectors, including insurance, the supply chain, banking, infrastructure, and public safety.
Crypto adoption driver
"We want the coin app, basically, to drive the adoption of our technology and to get people, especially non-crypto aficionados, to start using our technology," he said.
The company facilitates the crypto economy by enabling people to accumulate its virtual currency without having to have a digital wallet. XY Labs set up its virtual currency to help mitigate the cost of gas associated with smart contracts on the Ethereum (ETH) blockchain. Gas refers to fees required to complete a transaction.
What is your sentiment on BTC/USD?
Vote to see Traders sentiment!
"So, basically. we facilitate the economy of XYO bio using coin where a person can use coin without having to have a wallet, for example a crypto wallet, to be able to get that (internal virtual currency) and then they can get it as a redemption item basically in our system," said Trouw.
Expanding the ecoystem
In addition to wanting to expand its business, XY Labs also wants to boost cryptocurrency adoption.
"Helping grow the adoption of crypto in general is a big thing for us," said Trouw. "I'm pretty sure, of the four or five million users we've gotten today, a large portion of the people probably have their first experience with crypto using (the coin app) and using XYO.
"So I think we're actually helping grow the crypto environment in general and not just for ourselves. Me personally, I like that a lot, because I think one of the difficulties of crypto right now is getting over the chasm and getting some of the later adopters to actually embrace it."
XY Labs and Outliers are also open to investing in a few non-crypto projects that deploy XY Labs technology, said Trouw.
Read more