Bitcoin 'inventor' Craig Wright ordered to pay $100m by court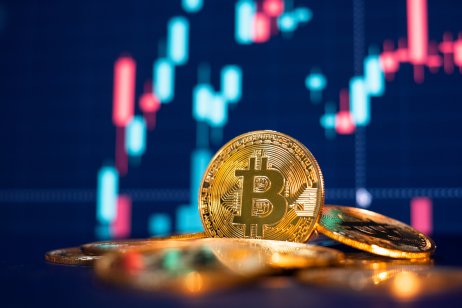 Craig Wright, the Australian computer scientist who claims to have invented bitcoin, has been ordered to pay $100m after a cryptocurrency court battle.
A Florida jury awarded the sum in intellectual property rights to a joint venture that Wright – who claims to be the legendary Satoshi Nakamoto – set up with the late David Kleiman.
However, it rejected claims from the Kleiman family, led by David's brother, Ira, that Wright owed them 1.1 million bitcoins worth more than $55bn. Kleiman died in 2013.
Early days of bitcoin
The fascinating case, which was heard at the district court in Miami, heard claims that Wright and Kleiman worked together to create and mine bitcoin in its early years.
It also centred on 1.1 million bitcoins that were supposedly among the first to be created through mining, which would be owned by someone involved at the start of the digital currency.
The jury found Wright wasn't liable to David Kleiman's estate for breach of partnership but had to pay $100m to their venture, W&K Info Defense Research, for conversion.
What is your sentiment on BTC/USD?
Vote to see Traders sentiment!
Satoshi Nakamoto
However, it remains to be seen whether the result is enough to convince people that Wright really is Satoshi Nakamoto, the mythical creator of bitcoin.
Had the jury verdict gone against Wright it would have effectively forced him to produce the Nakamoto bitcoin fortune.
Wright has declared on a number of previous occasions that he is Nakamoto.
'Extremely pleased'
In a statement, Rivero Mestre, the law firm representing Wright, said it was "extremely pleased" with the result after four years of "intense litigation" and seven days of jury deliberation.
"In a case that was widely thought to be unwinnable, the jury ruled Dr Craig Wright, also known as Satoshi Nakamoto, was not business partners with Dave Kleiman and that Kleiman's estate is entitled to none of the multi-billion dollar Satoshi fortune," it stated.
The statement continued: "During the trial, Rivero Mestre presented compelling evidence that Dr Wright is the sole inventor of bitcoin and is, in fact, Satoshi Nakamoto. We are gratified our position was proven to be meritorious."
Immensely gratified
Roche Freedman founders Vel Freedman and Kyle Roche, who represented the plaintiffs, also released a statement after the trial ended.
"We are immensely gratified that a jury has awarded our client, W&K Information Defense Research LLC, $100,000,000 and found that Craig Wright wrongfully took bitcoin-related assets from W&K," it stated.
The statement claimed Wright had told the Kleiman family many years ago that he and Dave Kleiman developed revolutionary bitcoin-based intellectual property.
"Despite those admissions, Wright refused to give the Kleimans their fair share of what Dave helped create and instead took those assets for himself," it added.
Read more: Bitcoin recovers to near ,000 after weekend plunge