China gets tough on crypto and vows to step up monitoring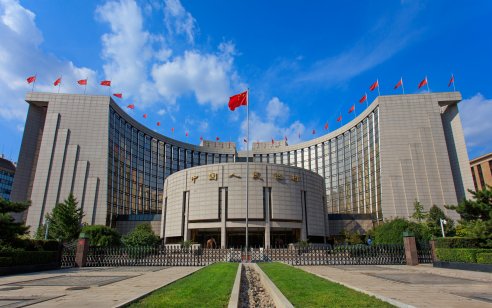 China's central bank warned residents Friday that using cryptocurrencies in the country is illegal - and is stepping up monitoring of its use.
The renewed warning comes after the People's Bank of China (PBOC) announced a crackdown on crypto mining earlier this year.
Strictly prohibited
In a Q&A posted on its website, PBOC said services offering trading, order matching, token issuance and derivatives for virtual currencies are strictly prohibited.
"Recently, virtual currency trading hype activities have risen, disrupting economic and financial order, breeding illegal and criminal activities such as gambling, illegal fund-raising, fraud, pyramid schemes, and money laundering, and seriously endangering the safety of people's property," the PBOC said. It added that offenders would be "investigated for criminal liability in accordance with the law".
What is your sentiment on BCH/USD?
Vote to see Traders sentiment!
Overseas exchanges
The bank further stated overseas crypto exchanges providing services in mainland China are also unlawful.
"The provision of services by overseas virtual currency exchanges to Chinese residents through the Internet is also an illegal financial activity," PBOC said.
"For domestic staff of relevant overseas virtual currency exchanges, as well as legal persons, unincorporated organisations and natural persons who know or should know that they are engaged in virtual currency-related businesses and still provide them with services such as marketing promotion, payment and settlement, technical support, etc., they shall be investigated in accordance with the law," PBOC added.
Summer arrests
In June this year, more than 1,000 people were arrested in China on suspicion of using cryptocurrencies to launder illegal proceeds from telephone and Internet scams.
The same month, China's public security ministry said that police had busted more than 170 criminal groups involved in using cryptocurrencies to launder money in the country.
The money launderers charged their clients a commission of 1.5% to 5% to convert illegal proceeds into virtual currencies via crypto exchanges