BTCS stock spikes 40% after offering dividend in Bitcoin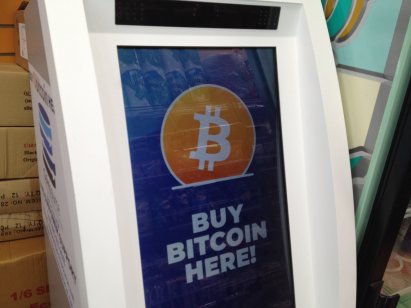 BTCS stock jumped almost 70% after the "pure-play" blockchain IT company announced shareholders would have the option to receive quarterly dividends in Bitcoin and disclosed that its cash and digital asset holdings offered a break-up value 12.6% greater than its 2021 year-end share price.
BTCS stock is currently trading at $4.22 per share, up 39.7% from Tuesday's $3.02 closing share price. In mid-morning trading Wednesday, BTSC stock traded as high as $4.95 per share. As of mid-day Thursday EDT (UTC-5), 2.07 million BTCS shares traded, versus the 1.23 million daily average trading volume.
The Bividend
BTCS announced in an 8-K filing with the US Securities and Exchange Commission (SEC) before the market opened Wednesday that it would pay a cash dividend of $0.05 per share, giving shareholders the option to take payment in Bitcoin – dubbed a Bividend – based on the conversion rate at 16:00 EDT (UTC-5) on 16 March, as reported by Yahoo! Finance.
Bitcoin currently trades at $42,945.65, according to Yahoo! Finance. BTSC's board approved the disbursement on 2 January. The dividend will be distributed to shareholders of record on 17 March.
"With BTCS's year-end 2021 stock price of $3.14 per share representing a 12.6% discount to the company's digital asset holdings and cash position of $3.56 per share, or $37.8m," the company stated in its announcement. "This is an ideal time to reward our shareholders with a non-taxable return-of-capital Bividend."
The Silver Spring, Maryland-based company claims to be the first Nasdaq-listed public company to offer shareholders the option to receive dividends in cryptocurrency. BTCS trades over the Nasdaq exchange under the ticker BTCS.
What is your sentiment on BTC/USD?
Vote to see Traders sentiment!
Shareholder opt-in to receive Bividend
This has been in the planning stage for some time, as BTCS secured the web domain name Bividend.com in 2015. In order to receive the Bividend, shareholders will have to go to Bividend.com and provide an accurate cryptocurrency wallet address as part of an opt-in agreement via DocuSign.
Additionally, in order to receive the Bividend, shareholders will have to transfer their BTCS holdings from their current brokerage account to BTCS's transfer agent, Equity Stock Transfer.
Shareholders who take no action, or initiate the process but do not complete it, will receive their dividend in US dollars.
"We want to reward our long-time shareholders for their continued support and encourage financial freedom by providing the means to enable direct ownership of Bitcoin and other digital assets," said BTCS CEO Charles Allen in the same statement. "As we build an ownership base of long-term, fundamental shareholders, the payment of this special Bividend is an important step in showcasing the disruptive nature of blockchain technology."
Read more: Bitcoin price prediction 2025: will the coin reach 0,000?