BTC looks to set a low, US inflation beats expectations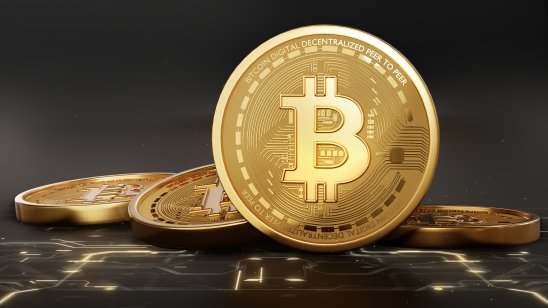 The bitcoin (BTC) price is now hovering around the $37,000 level after falling as low as $31,000 on Tuesday. The coin has been trading higher after MicroStrategy (MSTR) saw huge interest in its bond offering, rallying to $38,193 on Thursday.
The company had sought to raise $400m to buy BTC, but increased it to $500m after receiving $1.6bn in orders, highlighting strong demand for the cryptocurrency by institutions.
Gold prices have surged from a low after the US saw inflation move higher again, and now could be the right time to buy commodities or mining stocks.
MicroStrategy currently has the most BTC on its balance sheet out of all publicly traded stocks, worth $3.2bn, which is more than twice the value of bitcoin held by Tesla (TSLA).
In response to the news, David Stockman, former director of the Office of Management and Budget under President Ronald Reagan, tweeted: "Speculators haven't gone this berserk since tulip bulb mania. Michael Saylor just borrowed $400m to buy more bitcoin because: "I see bitcoin as the most secure, most reliable, most certain thing in the entire economic universe." MSTR market cap was $12.2bn, now $4.6bn, going to $0.0bn."
Bitcoin critic and gold bug Peter Schiff also seemed sceptical about the company's move, tweeting: "I don't think (CEO) Michael Saylor is familiar with Murphy's Law. What if bitcoin crashes below $20K? Will MicroStrategy sell stock at depressed prices to shore up its balance sheet? Will it sell bitcoin to raise cash? If MicroStrategy goes bankrupt, will creditors HODL its bitcoin?"
Earlier in March, Marc Lichtenfeld, chief income strategist at the Oxford Group, said in an interview with the Washington Business Journal: "I think MicroStrategy is being completely irresponsible with shareholders' capital by putting so much of their assets into a very speculative and volatile asset. I have never seen a company do this. This is beyond the excesses I have seen during the dotcom boom, and I think it makes them very, very vulnerable."
Lichtenfeld also noted that MicroStrategy's BTC investment shouldn't be compared to that of Tesla: "You can argue that (Tesla is) essentially diversifying a bit, hedging a bit. Whereas MicroStrategy, you cannot make a diversification argument because they are all in on this particular asset. I would feel the exact same way if they went all in on physical gold or any other currency or asset."
Inflation soars, jobless claims drop in the US
Gold gained $20 from recent lows to trade at nearly $1,900 an ounce on Friday after US inflation came in at its highest level since 2008.
The core Consumer Price Index (CPI) number jumped again in May by 3.8% year over year, which was more than the expected 3.5% – another indicator that prices are moving faster than the Federal Reserve would like.
Stocks were able to shrug off the inflation number after jobless claims in the US fell once more – 376,000 jobless claims were filed last week, which is the lowest level since the start of the pandemic. In total, 15 million citizens are still receiving benefits, compared with 30 million a year ago.
With inflation rising, many investors now fear the Federal Reserve is behind the curve and could look to increase their positions in gold, silver and mining stocks, such as Newmont (NEM) or Royal Gold (RGLD).
Read more: Ethereum price analysis: is the retracement over?