Bitcoin Suisse founder hints at IPO in Facebook post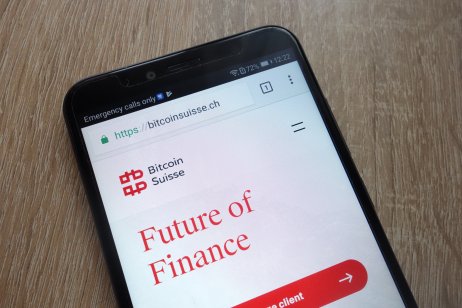 Niklas Nikolajsen, founder and chair of Bitcoin Suisse (BTCS) says the crypto-finance startup "may well be listed" on a large stock exchange in the "not too distant future".
Nikolajsen made the comments Sunday in a Facebook post – while adding, a partnership is possible with one or two large players in the banking and crypto financial field.
"We'll further expand our payment business and bring crypto payments firmly to the European market. We expect it will be a key business for us the next several years, until eventually being made redundant through decentralisation," he said.
Unicorn status
In the post, Nikolajsen said investors and shareholders from last year will be happy to know that the crypto financial services provider outperformed its expectations. Shares are trading at close-to double the Series-A valuation – and he added that BTCS is more than half-way to becoming a Unicorn.
BTCS completed a more than CHF 45m (£35.6m) Series A capital raise in July 2020 that valued the company at CHF 302.5m.
"The past three or four quarters in BTCS have very much been centred around consolidation, scaling, core banking software integration, formalising processes and dealing with AML (anti-money laundering) and compliance topics," Nikolajsen said on social media.
"We've grown at a very fast pace, both in terms of clients, AuM (assets under management) and employees – and it has been a difficult challenge to adapt to this, all at once and preserve the company culture, while also adapting to the regulatory changes, introducing a new core business such as staking – and dealing with the challenges that the pandemic pose to us all," he added.
What is your sentiment on BCH/USD?
Vote to see Traders sentiment!
BTCS outlook
Nikolajsen went on to say that in the next four to six quarters, the company is aiming to raise capital and further grow to meet increased client demand.
The company will try and fill some 100-130 projected new positions in the next four quarters. "We predict growth in all of our core business lines," he said. Headcount in September totalled more than 260 employees, up from 120 in the first half of 2020.
Nikolajsen finished his social media post by saying BTCS has an exciting year ahead as crypto-assets and decentralised finance "are here to stay".
BTCS reported first half 2021 revenue of CHF 70.3m, up from CHF 14.3m in the prior year period.
Read more: Bitcoin price rebounds from China ban