Bitcoin nears $67k; will it buy you a $100k BMW 8 this Christmas?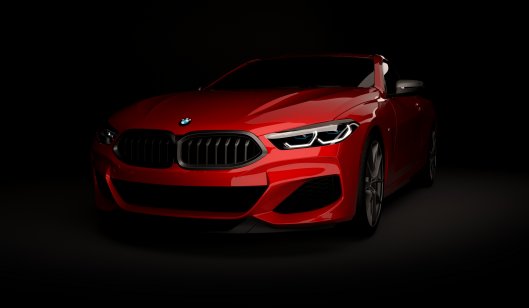 Bitcoin smashed through $65,000 (£47,160) to a new record high on Wednesday following the launch of the first US exchange-traded fund for the token, and some analysts now predict the oldest cryptocurrency will rally to $100,000 by year-end.
The forecasts suggest that a potential buyer of the $100,000 BMW 840i Gran Coupe luxury car could get it under a Christmas tree this year in exchange for just one of the digital tokens.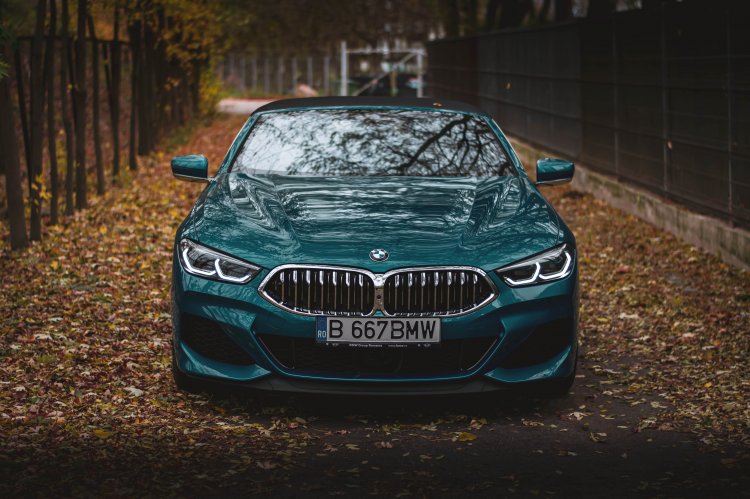 BMW 8 Series car – Photo: Shutterstock
Will bitcoin rise to $100,000 this year?
There is a high probability that it will happen, according to experts from Standard Chartered, Bloomberg Intelligence and Bitcoin Center NYC, the world's first cryptocurrency trading floor. A much-followed Dutch analyst who is known by his Twitter username of PlanB has also predicted that the original cryptocurrency will rise past the $100,000 mark this year.

Standard Chartered analysts led by Geoff Kendrick predict the current positive cycle in bitcoin prices will peak around $100,000 in late 2021 or early 2022, as the market continues to feel the effects of a May 2020 cut in the availability of new coins. Supply of the digital token roughly halves every 4 1/2 years, and historial trends suggest that such reductions tend to set off a bullish price cycle that lasts about a year and a half, according to the analysts.
Bloomberg Intelligence's senior commodity strategist Mike McGlone said that bitcoin looks "well poised" to reach the $100,000 level thanks to its widening appeal and acceptance, as illustrated by El Salvador's move earlier this year to give the virtual currency legal-tender status. Bitcoin Center founder Nick Spanos expects the token to break the much-discussed mark "by the end of 2021 or sometimes in the first quarter of 2022."
The cryptocurrency website DigitalCoin forecasts bitcoin ending the year slightly above $100,000.
What is your sentiment on BCH/USD?
Vote to see Traders sentiment!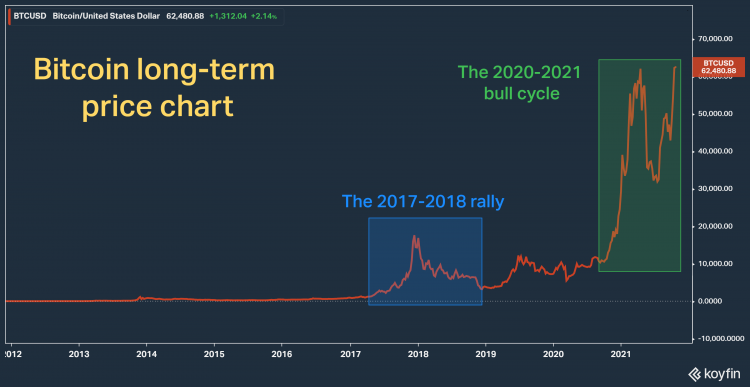 Bitcoin price chart – Credit: Koyfin
Or, is a market correction due?
Not everyone is bullish on bitcoin.
An influential cryptocurency investor who goes by the Twitter name of Mr. Whale commented on the social-media platform this month that the digital token is "closer to hitting $0, than it is to hitting $100,000. The $100K+ targets 95% of influencers are calling for this year isn't happening."
The digital token's 14-day relative strength index, a technical indicator used to track market momentum, has climbed significantly in recent days and was at 78 on Thursday – excedding the 70 level that manyt investors and analysts take to mean that the market is overbought.
Read more:
Bitcoin surges to new record high above ,000

ProShares Bitcoin ETF ends first day up 3.10%

Bitcoin price prediction: north from ,000 to new ATH?

Shares in crypto exchange Coinbase jumps on NBA deal
Bitcoin price history: breaker of records?
Bitcoin jumped to an all-time high of $66,999 Wednesday afternoon in London. The rise was prompted by optimism that demand will surge as the first US exchange-traded fund for the digital token, which was launched Tuesday, opens up trading to the masses.
The world's first cryptocurrency has surged almost 130% this year, and its value has catapulted by more than 100-fold in the past five years. The digital token's market capitalisation is now at $1.25trn, after surpassing $1trn earlier this month for the second time in its trading history. Etheruem, the next biggest cryptocurrency by value, was a distant second at $481bn. Binance coin ranks third at $84bn and Cardano is fourth with $72bn.
After April's high, bitcoin suffered a setback amid some concern that cryptocurrencies had climbed too fast and too steeply during the first four months of the year. Profit-taking by some investors after the earlier spectacular gains also weighed on the market. A Chinese crackdown on crypto mining during the third quarter dealt a further blow to bitcoin, which lost almost 60% of its value from mid-April through late July.
Bitcoin sentiment: following the 'golden cross'
In late September, the bitcoin price chart witnessed an uncommon pattern known as the 'golden cross','with the 50-day moving average crossing above the 200-day one. This is widely considered a bullish sign by technical analysts and, sure enough, the virtual currency's advance accelerated in the following weeks. The last time a golden cross appeared on bitcoin charts was in early June 2020, and the token went to on to rally almost 600% in the following 10 months.
Bitcoin broke through the key $60,000 level on Friday on reports that ProShares, a US provider of specialised exchange-traded products, has filed paperwork with the Securities and Exchange Commission for its Bitcoin Strategy exchange-traded fund.
The ETF's launch, widely seen as a watershed moment for the crypto asset class, will enable anyone with a traditional investment brokerage account to trade bitcoin derivatives. The fund will not give an investor direct exposure to bitcoin spot prices - instead, it will track price movements of bitcoin futures contracts.
A bitcoin sentiment indicator on capital.com, based on client positioning data, shows 79% of those trading the cryptocurrency on the platform have been buyers, while only 21% were sellers.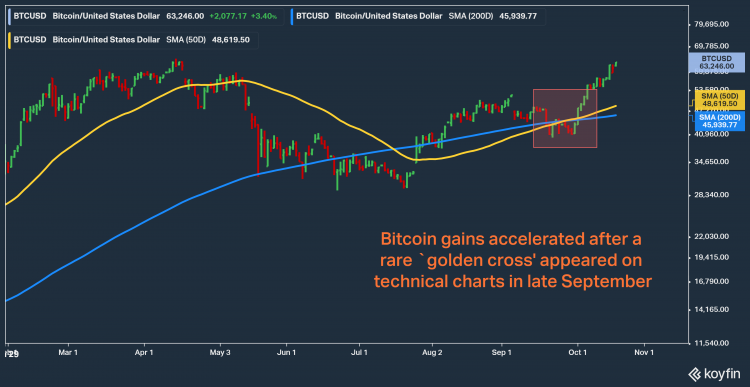 Bitcoin `golden cross' chart – Credit: Koyfin
Why is bitcoin going up?
Experts cite bitcoin's declining supply, its widening global acceptance as a payment method and its appeal as a hedge against inflation among key reasons fuelling the virtual currency's spectacular gains over the past 18 months.
Slowing supply: A growing scarcity factor has been a key driver of the current bull cycle in bitcoin, according to analysts at Standard Chartered and Bloomberg Intelligence.
"As a store of value, BTC enjoys a potential premium given the slow pace of increase in supply (currently 1.8% y/y and set to decelerate over time). Cyclically, it is the periodic cuts in new BTC supply that matter; the growth rate of new supply is cut in half roughly every 4.5 years" -- Standard Chartered analyst report.
Inflation hedge: Supply-side bottlenecks in the aftermath of the pandemic and trillions of dollars of stimulus money pumped into the financial system by global central banks have raised an economic threat that the developed world hasn't faced for decades - inflation. Bitcoin's stellar performance over the past several years has boosted its appeal as a potential inflation hedge to some investors, according to Bitcoin Center's Spanos.
"Bitcoin is gaining traction as an inflation hedge, and has taken up a position next to gold as a safe-haven currency. Many investors are also buying bitcoin as a store of a value and a hedge against inflation, particularly amid concerns over the Federal Reserve printing hundreds of billons of dollars in recent months and in turn devaluing the US dollar." -- Bitcoin Center's Spanos.
Bitcoin vs gold chart – Credit: Koyfin
Wider acceptance: Bitcoin is also becoming increasingly popular as a real-world payment option for items ranging from Burger King hamburgers to video games and cars

– companies that accept bitcoin as payment include Microsoft, Home Depot, Shopify and Whole Foods. In June, El Salvador passed a law giving the cryptocurrency the status of legal tender.
"Recently, El Salvador anointed bitcoin as its official currency for tax purposes and day-to-day transactions. While most bitcoin trading remains speculative, it is increasingly being used for real-world trade and I expect bitcoin to be adopted much more widely over the coming years." -- Bitcoin Center's Spanos.
Stimulus support: Like other asset classes such as stocks and commodities, cryptocurrencies have also enjoyed the support of the surplus liquidity in the global financial system, after central banks and governments pumped trillions of dollars into economies to help them weather the ravages of the coronavirus crisis.
Bitcoin risks: volatility
Investment in bitcoin is not without its risks.
More than anything, the characterstic high volatility of cryptocurrencies remains a source of uncertainty for bitcoin traders. In 2021 itself, bitcoin has already seen several sharp fluctuations – a January-April rally of more than 120%, followed by a 55% sell-off through July that again reversed into the latest advance that more than doubled the token's value.
However, some measures of bitcoin volatility now remain relatively low compared to peaks witnessed in May. The BitMEX daily historical bitcoin volatility index was last at 3.09, down from a high of more than 18 in May. The Bitcoin Volatility Index, or BitVol, from T3 Index is currently around 94, down from peaks of 160 in May and 172 in January.
The Crypto Volatility Index launched by COTI – a broader gauge of fluctuations across digital coins – has retreated from a recent peak reached in May, suggesting a return of stability to the market.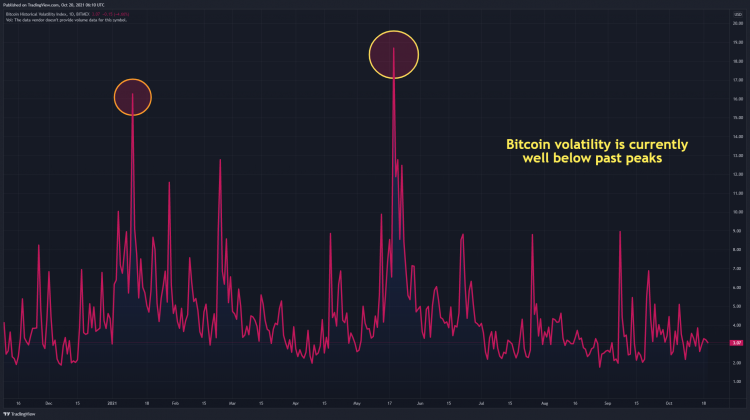 BitMEX Bitcoin Volatility chart – Credit: TradingView
Well, what about that BMW?
So, can you really buy a BMW with bitcoin? Yes, you can.

Stephen James BMW, a dealer of the German luxury car brand, based in Enfield, England, accepts payments in the original cryptocurrency. Prices for the 8 series Grand Coupe luxury model start at £72,615 ($100,160), according to the UK car dealer's website.
More names have joined the list of global luxury car dealers willing to accept cryptocurrency. Lambo Newport Beach, which sells the Italian brand Lamborghini, also accepts bitcoin, via payment service provider BitPay.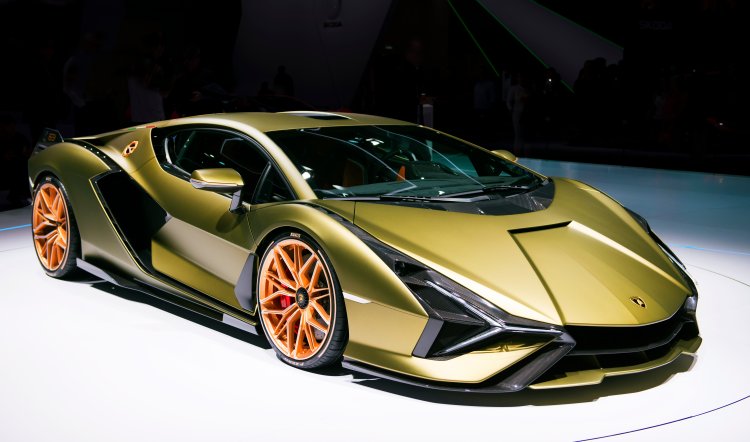 Lamborghini Sian sports car – Photo: Shutterstock
Read more:
Bitcoin analysis: will it return to all-time highs?

Ethereum price prediction: Can ETH sustain its latest rally?

Crypto taxes 2021: A guide to UK, US and European rules

5 most common cryptocurrency scams and how to avoid them