Bitcoin in 2019: things you didn't know you could buy with BTC
Subscribe to Weekly Highlights
The major market events for the week ahead right in your inbox.
Subscribe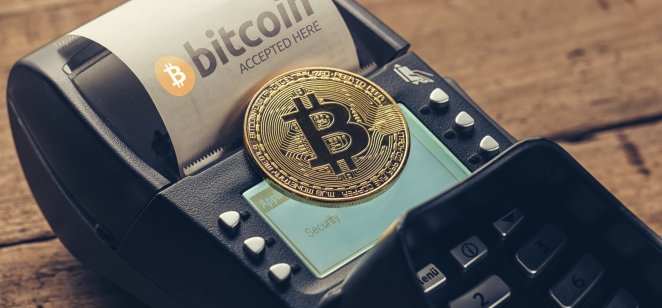 Content
In the digital world we live in today, cryptocurrencies play a vital role. Ever since the birth of bitcoin, cryptocurrency has taken a very special place in the hearts of many.
It is not a secret that Bitcoin is by far the most popular cryptocurrency that dominates the crypto environment. According to the recent data, there are around 32 million Bitcoin wallets and around 7.1 million active Bitcoin users. Created in 2009 by Satoshi Nakamoto, it is gaining wider acceptance and adoption; some people have started using BTCs to buy a mansion or, for example, a Lamborghini. If you are asking yourself: "what can I buy with Bitcoin", then find out below.
What is happening to Bitcoin in 2019?
This year has definitely started with a "not so bad" note. Only a few days ago, Bitcoin jumped up to $9,084 – its highest price since 10 May, 2018, according to CoinDesk pricing data. However, an overwhelming rally was short-lived as its price returned below $8,600 just minutes later. At the moment of writing, BTC was trading between the $8,400 – $8,700 price range.
Bitcoin has had a lot of ups and downs from 2017 till now. This ever-fluctuating cryptocurrency has drawn many into the practice of price forecasting. Big names in the crypto industry believe that Bitcoin has finally recovered after the eighteen-month-long crypto winter, anticipating its success and prosperity.
Fran Strajnar, a blockchain evangelist, believes that BTC might reach $200,000 by January 2020. Wences Casares, the CEO of Xapo and a stickler for Bitcoin, has recently said that its value might surge by at least 250 times in the foreseen future. Zhao Dong, one of the biggest Bitcoin OTC traders in China, has recently predicted that Bitcoin might reach $50,000 by 2021, saying that now is the best time to invest in BTC.
NASDAQ is planning to launch Bitcoin futures in the first half of 2019. Bakkt, a digital assets trading platform, is getting introduced later this year. Additionally, Bitfury Group and South Korean R&D firm Commons Foundation are jointly launching a network of bitcoin mining centres in Paraguay.
So what can you buy with Bitcoin today?
As Bitcoin becomes increasingly popular and its worldwide implementation grows, you might wonder "what can I buy with Bitcoin?" Well, as a matter of fact, the whole thing started with pizza that you could purchase using BTC. Today, you can spend your bitcoin on much more than just pizza, and in a wide variety of places, both offline and online. Here is a compiled list of some products and services, grouped by industry, that you can purchase with Bitcoin payments.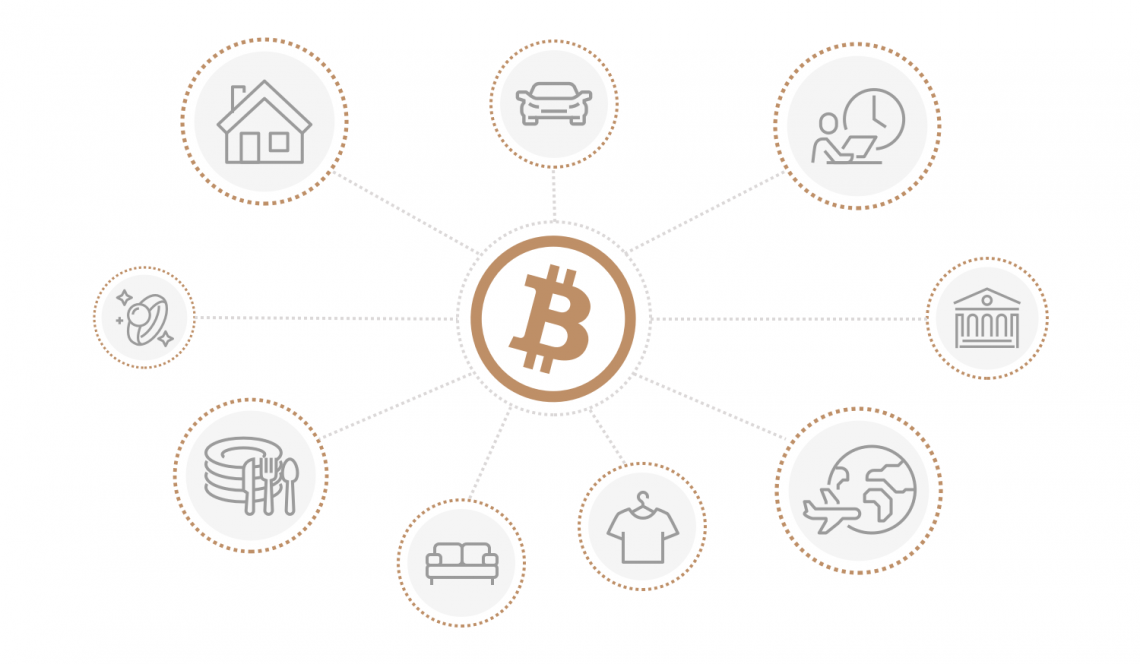 Major online retailers like Overstock and BitPlaza accept Bitcoin payments directly. Some sellers on Etsy, the homemade and vintage supply e-commerce platform, also accept this cryptocurrency.
Looking for the new gadgets to buy? Check out electronic retail giant Newegg that accepts the digital currency. You can also look through AWBStore to buy Apple devices and visit Bic Camera, Japan's largest electronics retailer, to make your tech-shopping in BTC.
Love online gaming? Microsoft is now accepting bitcoin payments. There, you can purchase movies, games, and apps in the Windows and Xbox stores. Bitquest, a Minecraft server, and Hammerland, an RPG game, are also using the bitcoin network to power its in-game currency and purchases.
Are you interested in building your own e-commerce website? Then Shopify.com is for you. Some other online services that you might find handy, such as NameCheap and ExpressVPN, also accept Bitcoin.
| | |
| --- | --- |
| Long position overnight fee | -0.0095% |
| Short position overnight fee | -0.0056% |
| Overnight fee time | 22:00 (UTC) |
| Spread | 0.03 |
| | |
| --- | --- |
| Long position overnight fee | -0.0500% |
| Short position overnight fee | 0.0140% |
| Overnight fee time | 22:00 (UTC) |
| Spread | 0.00333 |
| | |
| --- | --- |
| Long position overnight fee | -0.0500% |
| Short position overnight fee | 0.0140% |
| Overnight fee time | 22:00 (UTC) |
| Spread | 60.00 |
| | |
| --- | --- |
| Long position overnight fee | -0.0172% |
| Short position overnight fee | 0.0062% |
| Overnight fee time | 22:00 (UTC) |
| Spread | 1.8 |
Hungry? Buy some great steaks with Bitcoin Carnivory. Pex Peppers offer some super spicy hot sauces for Bitcoin, while Bees Bros have a great selection of honey to choose from, as well as some lip balms and soaps – in case you need one.
Thirsty? You can grab some cold beer in Old Fitzroy, the first Bitcoin-friendly bar in Sydney, Australia. In Prague, the Czech Republic, Bitcoin Coffee only accepts the digital currency.
If you're hungry for knowledge, several public and private schools and universities also accept bitcoin.
Eager to travel? Expedia, Surf Air, More Stamps Global, BTCTrip and Cheap Air accept bitcoin payments for booking flights, hotels, transfers and activities. You can take a cruise with Ships & Trips Travel or even book space travel tickets on Virgin Galactic's future travel line in Bitcoin.
Love some luxury 'bling'? Luxury goods, from opulent jewellery to high-end cars, have also arisen as a popular area for accepting Bitcoin payments. The online luxury-accessories retailers BitDeals and Reeds Jewelers can offer you fine jewellery, watches and loose diamonds for your BTCs. Post Oak Motors accepts BTC payments via BitPay for high-end cars featuring well known names like: Rolls Royce, Bentley and Bugatti. Here, you can check the list of other places to buy cars with the cryptocurrency.
Thinking of buying some property? Real estate has emerged as another sector where Bitcoin is actively used for purchases. Bitcoin Real Estate allows you to sell or buy your home directly in Bitcoin, listing properties from all around the globe.
Fancy some precious metals? Sharps Pixley, Bitgild, GramGold, APMEX and JM Bullion will take bitcoin off your hands in exchange for gold or silver bullion.
Trying to find the perfect gift for your dearest ones? Gyft and eGifter allow you to purchase gift cards in Bitcoin that are redeemable at Amazon and other retailers.
Want to earn some good karma? Do so, by donating bitcoins to charities. BitHope, BitGive and Fidelity Charitable are all charities accepting donations in bitcoin. Bitcoin Wiki provides a comprehensive list of charitable organisations that also accept donations in the renowned coin.
Want to have some fun? Today, Las Vegas accepts bitcoins at restaurants, front desks and gift shops. If you leave your digital wallet at home, don't you worry: you can find Bitcoin ATMs to help you out.
There are thousands of small businesses worldwide that also accept cryptocurrency payments. If you want to know what to buy with Bitcoin offline, check an aggregator like SpendBitcoins or CoinMap.