Bitcoin (BTC) adoption boost: Mexico plans cryptocurrency vote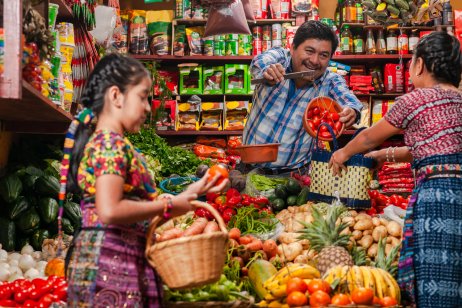 Mexico's government is getting bullish on Bitcoin (BTC).
Mexican Senator Indira Kempis told the Bitcoin 2022 conference in Miami on Thursday that the government will propose legislation to make bitcoin legal tender. If passed, the law would be the first of its kind in North America and make Mexico the largest country to adopt Bitcoin as legal tender.
Such legislation could lead to broader use of and investment in, Bitcoin in Mexico. Several major cryptocurrency exchanges, which allow investors to buy, sell and store crypto assets, already operate in the country.
Some Bitcoin miners already operate in Mexico and others are in the process of setting up cryptocurrency mining operations there.
"The Mexican people can have a better quality of life, and we can reduce social inequality around the country," Kempis said. "Therefore, we have already been submitting bills (draft laws) to warrant the financial inclusion as a constitutional right for our population – part of freedom."
What is your sentiment on XCH/USD?
Vote to see Traders sentiment!
Bitcoin / Mexican Peso (BTC/MXN) price chart
Proposed legislation in two months
"Additionally, in two months, we will propose legislation to modify regulations in (financial technology) and in monetary law."
Kempis has drafted a project of decree that would amend Mexican monetary law to cover a central bank digital currency. Her website indicates that the draft document, published in Mexico's Senate Gazette on Wednesday, would be studied by the country's finance and public credit commissions, among other legislative groups.
Kempis has stated previously that the government would present legislation to make Bitcoin legal tender, but this week's moves appear to mark more forthright action.
According to Kempis, 67 million people, or 56% of Mexico's population, do not have bank accounts. She appeared at the conference with Samsom Mow, the former chief strategy officer for Bitcoin infrastructure company Blockstream, who advised El Salvador on its adoption of Bitcoin as legal tender.
Kempis read a message from Mexican president Andrés Manuel López Obrador to Mow, inviting him to sit down and grab a cup of coffee to talk about the plan.
"Bitcoin as legal tender now!" Kempis said.
"I accept the invitation of a cup of coffee," Mow said.
But Marc Falzon, an economic documentarian who focuses on cryptocurrencies, is taking a wait-and-see approach on Mexico's Bitcoin law. Falzon told Capital.com recently that he was aware of some senators who had promised to bring bills forward.
"Until it happens, I am skeptical," Falzon said.
Latin America early adopter
Gene Hoffman, president of Chia Network, the company behind the XCH coin, expects Mexico to be among Latin American countries to adopt blockchain technology and cryptocurrency before other nations.
Chia Network is not a bitcoin miner. The company says its wholly independent layer-one blockchain network operates on the proof-of-space and time-consensus mechanism and is more accessible due to lower requirements for technology, power, and initial investment. Therefore, the network has attracted yield farmers from Latin America, including Mexico, and other countries around the world.
Also, Mexico and other Latin American are beginning to test Chia's climate warehouse simulation-three observer node, which is built on the compqny's blockchain and technology.
"We think that, especially Latin America – places like Mexico, Chile, Brazil, others – are going to be early adopters of blockchain technology," Hoffman told Capital.com in March.
Chia anticipates that Mexico's and other Latin American federal governments will use blockchain technology at the government enterprise level as they're looking at ways to apply blockchain where markets have a lot of fraud or lack transparency.
"And, also, we think (they will use it for) for the individual citizens, who are already using it for remittances and, in some cases, to hedge uncertainty around their banks and currencies," said Hoffman.
XCH to USD
Prospera and Madeira adopt bitcoin
During the same session at which Kempis spoke in Miami on Thursday, the presidents of Prospera, a jurisdiction on the Caribbean island of Roatán in Honduras, and Madeira, an autonomous region of Portugal, revealed that their governments had adopted Bitcoin as legal tender.
"You can transact freely using bitcoin and you can pay taxes and fees to the jurisdiction in bitcoin," said Prospera president Joel Bomgar to loud applause. "You can also start a bitcoin business in the jurisdiction using the regulatory framework of your choice and all done in an (anti-money laundering) and (know-your-customer) compliant manner."
Bomgar also announced that bitcoin bonds, created by Mow, are now being sold in Prospera to companies or political subdivisions outside the US. Investors wishing to invest in Prospera's corporation can also invest in a security token convertible note offering.
Miguel Albuquerque, president of the Regional Government of Madeira said individual Bitcoin investors will not have to pay personal income taxes.
"I believe in the future, and I believe in bitcoin," he told the crowd.
Mow launches new company
Meanwhile, Mow revealed that he has launched a new Bitcoin tech firm 3 January. The company derives its name from the date in 2009 on which Bitcoin founder Satoshi Nakamoto formed the Genesis block that serves as the foundation for the world's largest cryptocurrency.
Mow also plans to increase nation-state adoption of Bitcoin. He said his departure from Blockstream resulted after he met an ex-military man from Scotland in El Salvador who told him that the Central American country had gained a small foothold of nation-state adoption that had to be defended and expanded.
In terms of Bitcoin adoption, this is a pivotal time in history.
"And we need to move things forward faster," he said.