Binance calls for global crypto regulations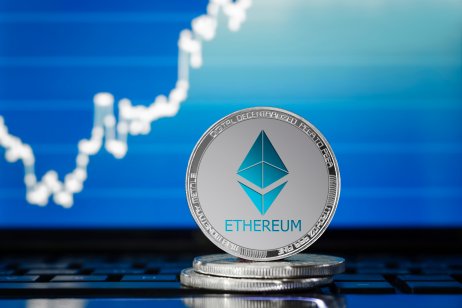 Cryptocurrency exchange Binance released a call for global crypto regulations on Tuesday and a framework of fundamental rights for users that it says should be protected.
"At Binance, we believe that crypto belongs to everybody, and that in order to reach the next billion users, blockchain and crypto platforms must work with regulators and policymakers to develop global regulatory frameworks to achieve the mutual goal of protecting users," the company said in its announcement.
"While it's true that crypto has come a long way, as of today, only a small fraction of the world's population uses crypto on a regular basis," the company added.
The announcement is the first advertisement that Binance has taken out, according to a tweet from Binance founder Changpeng Zhao.
It appeared in newspapers around the globe, including the Financial Times, Washington Post, and New York Times.
10 Fundamental Rights
According to Binance's framework - called the 10 Fundamental Rights For Crypto Users - crypto regulations should be premised on making "financial (opportunities) accessible to everyone, not just the privileged few."
To accomplish this, Binance says regulators and policymakers must work to expand access to crypto technology, implement Know Your Customer requirements for crypto platforms, and implement liquidity requirements like those in the banking system.
The framework would also give crypto users the right to access exchanges and ensure their investments are safe. Users would also have safe access to emerging technologies such as non-fungible tokens, stablecoins, staking, and yield-farming.
Market maturation
The company said it released the framework because the recent market maturation has driven an influx of new crypto investors at a time when the regulatory framework is still relatively weak.
Digital assets like Bitcoin and Ethereum both reached new all-time highs in early November, though the assets have slowly retracted in value since. For example, Bitcoin has experienced two 10% retracements in the past week alone.
Even so, data from crypto analytics firm Delphi Digital shows that the funding rates for Bitcoin and Ethereum have remained near neutral levels. This means that futures and options contracts are trading at near equal value to each asset's market value.
A move into the negative territory could "suggest short-term bearishness among the 'smart money' crowd," according to a note published on Tuesday by Delphi analyst Joo Kian.
The crypto market was down on Tuesday with Bitcoin losing 4.58% to $60,643.00 by 21:15 UTC. Other popular assets like Ethereum and Solana were down 5.9% and 5.01%, respectively.
Regulatory framework
Jessica Jung, a spokesperson for Binance, told Capital.com that these factors make it a critical time to develop a regulatory framework of protections for crypto users.
"I believe that regulation is welcomed in this industry and want to stress that 'smart regulation' is beneficial to the safe custody of cryptocurrency," Jung told Capital.com in an interview. "Like seatbelts in a car, a more appropriately regulated crypto market provides greater protections for everyday users."
Read more: Bitcoin price prediction 2021: unanimously strong, but to what extent?