Best inflation stocks? This asset manager calls Visa and Mastercard 'the purest hedge'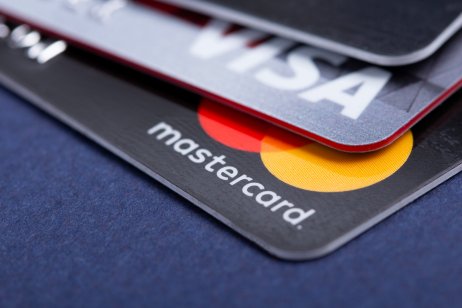 VISA (V) and Mastercard (MA) are tipped to be a good inflation hedge by professional investors, as consumers look to maintain their standard of living by spending more on their credit cards amid the rising cost of living.
VISA and Mastercard are "the purest hedge against inflation in our portfolio," says Stepen Yiu, chief investment oficer at Blue Whale Capital – a boutique asset manager backed by a British billionare Peter Hargreaves. Yiu, who manages Blue Whale's flagship Growth Fund with £845m assets under management. recently increased the fund's exposure to Visa: "Visa has re-joined the Top 10 list of holdings in June, sitting alongside another preferred holding - Mastercard - in the payments sector," he says.
The move comes as Goldman Sachs (GS) said the two payment stocks 'could rally 30%' in a note last month.
Visa (V) share price
"As part of our continuing mission to identify those quality businesses that will be able to not only weather, but possibly benefit from the inflationary environment in which we stand, we see these two payment titans as the purest hedge against inflation in our portfolio," Yiu wrote in a fund update.
What is your sentiment on V?
Vote to see Traders sentiment!
Payment sector benefits from crypto deterioration
The fund had previously featured Visa as one of its top 10 holding, but it decreased the exposure mainly due to the effects of the pandemic and travel restrictions, a Blue Whale spokersperson tells Capital.com.
"The limits to cross border transactions hurt Visa and Mastercard, which benefit off the FX rate spreads when we travel," he says.
"However, given a number of factors, we felt that the conditions are right to increase exposure to payments and we started to rebuild our position in Visa earlier this year," he said, going on to list these reasons:
"Mastercard and Visa make more money as inflation forces the consumer to ramp up their spend, taking percentage of each inflated debit card payment.
"As people look to maintain their current standard of living, they may also put more on their credit card".
"Cross-border travel is finally returning to normalised levels."
Moreover, Visa and the rest of the sector could benefit from misfortune for a potential challenger – cryptocurrencies. According to BlueWhale: "A recent deterioration to the value and perceived viability of cryptocurrencies – once deemed the payments sector's biggest threat – lends to an enticing investment opportunity."
Mastercard (MA) share price
Visa, Mastercard shares 'could rally 30%'
Last month, Goldman Sachs initiated coverage of eight payment stocks, including Visa and MasterCard, with Visa making it to Goldman Sachs's "Conviction Buy list" – a composite of recommended stocks.
"We are most constructive on V/MA, as we believe these businesses are under-earning given cross-border revenues are on recovery trajectories but still depressed, which along with higher inflation should provide an idiosyncratic growth impulse and a partial offset to any macro weakness," Goldman Sachs analyst Will Nance wrote in the research note.
"Between the two, we are incrementally more constructive on Visa, and are adding the stock to the Conviction List, as we believe V's greater US exposure could insulate it from a choppier macro environment," he added.