Australian inquiry calls for new crypto regulatory framework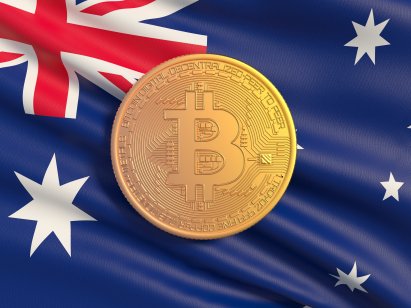 An Australian senate committee has found the country's regulatory framework for cryptocurrency is not fit for purpose and called for reforms to turn the country into a fintech hub.
The Select Committee on Australia as a Technology and Financial Centre report made 11 recommendations. The list included establishing a market licensing regime for digital currency exchanges, which would include capital adequacy, auditing and responsible person tests; establishing a custody or depository regime for digital assets with minimum standards; and updating anti-money laundering and counter-terrorism financing guidelines.
Currently, Australian digital currency exchanges only need to register with anti-money laundering agency AUSTRAC, which the report said took a "light touch" regulatory approach to these businesses.
Major reform
The report also recommended recognising Decentralised Autonomous Organisation (DAO) company structures, referring to organisations which make decisions based on automation and smart contracts and which are common in the decentralised finance world.
Responding to calls to scrap capital gains tax for digital currency trades, it said the tax should only be applied "when there is a clearly definable capital gain or loss".
It also recommended a 10% tax discount for businesses using their own renewable energy to mine for crypto.
Catching up
The report said that the current system was creating uncertainty for project developers, businesses, investors and consumers.
It added that this was damaging Australia's competitiveness as a technology and financial hub in the region, citing two prominent Australian-founded digital currency exchanges that recently gained regulatory licences in Singapore and the UK.
A recent survey by Finder Cryptocurrency Adoption Index found that Australia had the world's third-highest rate of cryptocurrency ownership, and there are 400 digital currency exchanges in Australia, according to AUSTRAC.
Welcome moves
Michael Bacina, partner at Australian law firm Piper Alderman, which specialises in cryptocurrency legalities, told Capital.com the proposed reforms would represent a "very positive step".
"In Australia, many have been advocating for clearer regulation so Australia can 'catch up' with other leading jurisdictions," he said. "This report goes beyond just catching up, particularly the recommendation that DAOs become a new corporate structure under our Corporations Act. If that recommendation becomes law, it would be world-leading crypto regulation and really accelerate blockchain and crypto adoption."
"Legal certainty is critical for investment and business growth, and the uncertainty around regulation of crypto globally has been challenging. I'm confident that the recommendations, if adopted well, will support the growth of crypto businesses in Australia and globally. While some have already left our shores for friendlier jurisdictions, these changes might help bring them home and encourage others to stay.
"We will now be watching closely for word on what recommendations are accepted. The recommendations are broad and bold and will need to have the details of implementation carefully considered," Bacina added.
Business appeal
Ryan McCall, CEO of Australia-based crypto asset investment platform Zerocap, echoed this sentiment.
"Broadly speaking, we see calls for regulation of cryptocurrency in Australia as a good thing, provided of course it is legitimately to protect investors without stifling innovation," McCall told Capital.com.
He added: "Running a cryptocurrency business is extremely difficult when there is grey guidance from regulators at best, and banks have anti-crypto policies – although they wouldn't tell you that.
"These kinds of practices are stifling innovation, so what we're seeing from the senate inquiry is moving things in the right direction."
Meanwhile, industry body Blockchain Australia said in a statement: "We can look to the future knowing that recommendations such as the recognition of DAO structures will send a very strong signal to the world that we are ready to lead this conversation.
"Licensing, custodial services and the taxation implications have all been elevated in this report. The work begins to put meaning to those words and in the development of an inclusive and progressive regulatory framework."
Read more: US SEC approves landmark bitcoin ETF