Argo Blockchain (ARB) shares surge on legal resolution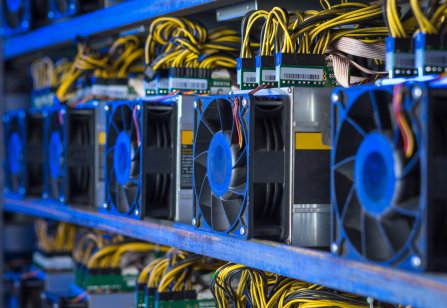 Cryptocurrency mining company Argo Blockchain (LSE:ARB) shares surged over 4% earlier this morning to more than 114p before falling back to 110p. The rise was on the back of news that mining-as-a-software player Argo had reached an "amicable resolution" to pending litigation with crypto lending player Celsius Network.
The new agreement means a lease from late 2020 is ended. Argo has paid Celsius $6.3m (£4.8m) while Celsius supplies Argo with 4,500 Bitmain S19 Antminer and S19 Pro mining machines from the lease. Not all the terms of the resolution are disclosed, Argo Blockchain said in a release on Wednesday morning.
November mining revenues sharply up
On Tuesday, Argo Blockchain said mining revenues soared 15% in November to £8.29m thanks to more capacity. In November, Argo mined 185 bitcoin or bitcoin equivalent (together, BTC) compared to 167 BTC in October. The total amount of BTC mined year-to-date is 1,831.
Mining profits have climbed 15% to £7.13m for the LSE-listed crypto miner. Up to September 2021 Argo Blockchain has seen a 412.75% increase in revenues, to £19.2m. Its share price is up more than 960% over 12 months.
Read more: US crypto exchanges hit by major Amazon outage