XAU/USD Latest: Gold advances as weaker data weighs on US yields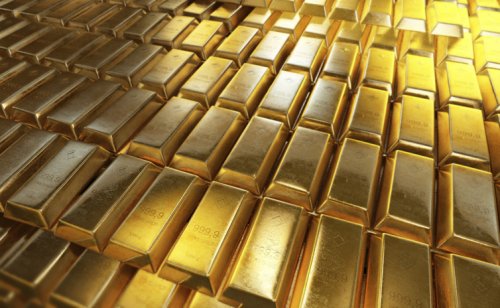 Gold (XAU/USD) is looking to close the week in the green as the precious metal builds higher momentum on Friday, taking the weekly gain to 2.75%. The commodity has been reacting mostly to falling yields in the US – as a non-yielding asset, gold tends to outperform when yields are low.
XAU/USD daily chart - Past Performance is not a reliable indicator of future results
Weakening data in the US is the main reason behind the recent drop in the US dollar and yields. Whilst the economy continues to show robustness and is far away from a recession, the softer jobs and inflation data have increased the odds that there will be no more rate hikes from the Federal Reserves, even bringing forward expectations about rate cuts. Data from Reuters shows markets are now pricing in 22bps of cuts by May, and then increasing to over 50bps by the end of July.
Market-implied pricing for the upcoming FOMC meetings
Source: refinitiv
With concerns about a wider escalation of the Israel-Gaza being mostly out of the way, the appetite for gold could remain fragile and dependent on the progress in yields and the dollar. Fundamentally, the latest economic data across the globe is showing weakening growth and falling inflation but so far recession seems to be off the books, at least immediately, which weakens the appetite for gold as a hedge against economic hardship.
In the US, a soft landing – whereby inflation falls without a big hit to growth – seems like a very likely scenario. This would likely allow bonds and stocks to move higher simultaneously. Conversely, in a hard-landing scenario, bonds would likely overtake stocks as emergency rate cuts would weigh on sentiment, bringing yields significantly lower.
For gold, a hard landing would be better as investors would be more likely to flock to it in search of safety, but even if a soft landing turns out to be the way forward, investors are likely to keep their portfolios diversified with precious metals in case things get ugly further down the line.