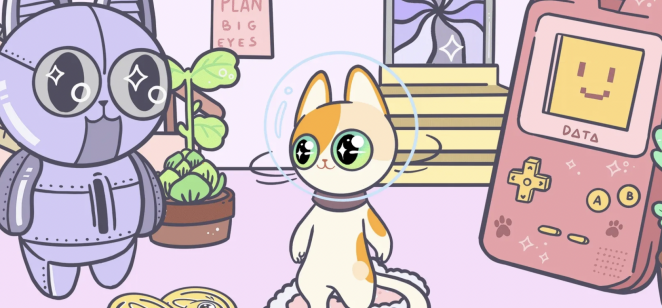 Content
It's something that has gathered quite a bit of excitement over the crypto web. But what is big eyes coin (BIG)?
Well, to put it simply, big eyes coin is a meme coin, but that is not all. How does big eyes coin work? What is big eyes coin used for? Let's see what we can find out for you in this big eyes coin review.
Meme coins
Over the last two years or so, one of the biggest growth sectors in cryptocurrency has been that of the meme coin. These coins and tokens took a leaf out of dogecoin's book following its stratospheric rise in early 2021. And since dogecoin (DOGE) was initially set up to be a parody of cryptocurrencies, it could be argued that the likes of shiba inu (SHIB) are parodies of parodies.
DOGE to USD
Anyway, these cryptos – many of which had no particular usage of their own – became their own ecosystem, and it seemed as if there was a new one coming out every week in 2021. As the overall crypto market has gone through a series of crashes, the buzz around meme coins (often known as dogcoins) has slowed down somewhat this year, but they are still out there – and more are getting ready to launch.
What is your sentiment on ETH/USD?
Vote to see Traders sentiment!
What is big eyes coin? Big eyes coin explained
One upcoming meme coin is big eyes coin. This new cryptocurrency, set to be launched at some point in 2022, is based on the cartoon image of a cat called Big Eyes, and it aims to bring people together into a community. As well as the buying, selling, holding and trading the crypto, people will also be able to purchase non-fungible tokens (NFTs) with it. Although it is yet to be traded on the open market, it has the ticker handle BIG.
As the platform's whitepaper says: "Big Eyes' is a full-on community token with the express goal of shifting wealth into the [decentralised finance] DeFi ecosystem and protecting an important part of the world's ecosystem. Community tokens are huge wealth generators for community and charity. But Big Eyes wants to give more by building a blockchain ecosystem that self-propagates for hyper growth using NFTs to offer access to more content and events that make the blockchain hypeship well worth boarding."
Since there are a lot of meme coins out there, big eyes coin aims to stand out by using the power of online word-of-mouth. To quote the whitepaper, the BIG coin aims to "go big on media, big on influencer and big on cute to be the most talked about meme coin in 2022 and keep rising to 2030 through innovation and acquisition of the new." The whitepaper adds that "the power of the community and network of expertise will amplify" its success.
Charities, audits and blockchains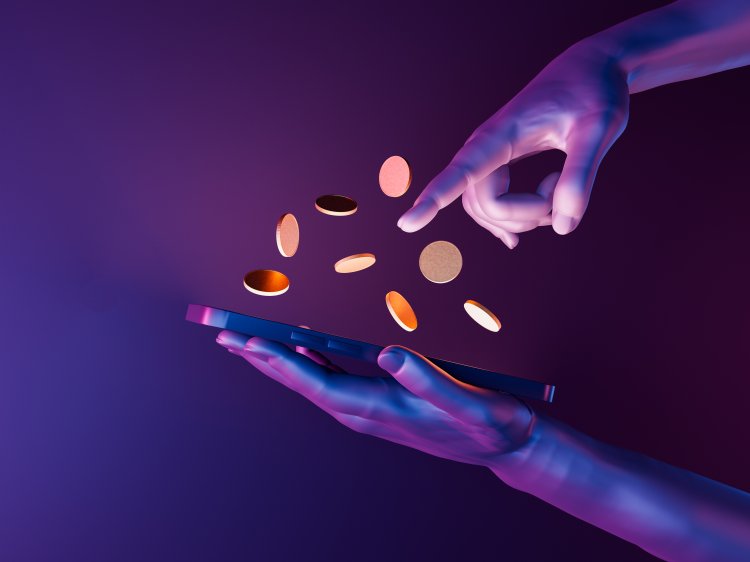 How will big eyes coin grow? – Photo: Shutterstock
One thing that, potentially, makes the big eyes crypto a little different from other meme coins is that it has an apparent, stated, purpose. The system says that the coin is designed to be used in an environmentally-friendly way with 5% of the total supply set to be held in a charity wallet. The proceeds of this wallet will go to charities that work to clean up the world's seas and oceans. That said, it is very important to note that the whitepaper does not go into detail as to what charities these will be.
Another thing that needs to be pointed out at this stage is that the founders of BIG have not made themselves publicly known, preferring to use the pseudonyms PawZilla, CatNipper, HypePurrr, TenPaws, CatSuit and CatEyes. PawZilla, who is presumably the overall head of the operation, is listed as the "top cat".
While this is not too uncommon in the world of crypto – after all, Satoshi Nakamoto, the founder of bitcoin (BTC) almost certainly used a pseudonym – investors might want to know who they can hold accountable and who is making charity donations on their behalf.
Something else we need to mention is that the whitepaper, at the time of writing, does not clearly state which blockchain big eyes coin will operate on. However, an audit by smart contract auditing company Solidity Finance said that it was an ERC-20 token based on Ethereum (ETH).
| | |
| --- | --- |
| Long position overnight fee | -0.0500% |
| Short position overnight fee | 0.0140% |
| Overnight fee time | 21:00 (UTC) |
| Spread | 5.00 |
| | |
| --- | --- |
| Long position overnight fee | -0.0500% |
| Short position overnight fee | 0.0140% |
| Overnight fee time | 21:00 (UTC) |
| Spread | 60.00 |
| | |
| --- | --- |
| Long position overnight fee | -0.0500% |
| Short position overnight fee | 0.0140% |
| Overnight fee time | 21:00 (UTC) |
| Spread | 0.00600 |
| | |
| --- | --- |
| Long position overnight fee | -0.0500% |
| Short position overnight fee | 0.0140% |
| Overnight fee time | 21:00 (UTC) |
| Spread | 0.0007921 |
The audit raised concerns about centralisation, saying that, at the time of the report, which was first made on 19 August 2022 and updated on 6 September 2022, all of the unlaunched crypto was in the hands of the team behind it, who were also able to blacklist certain addresses. Technically, since it is based on Ethereum, big eyes coin is, despite its name, a token.
In terms of the tokenomics, there will be a total supply of 200 billion BIG tokens, with 70% sold in an online presale. Another 20% will go to crypto exchanges, while the remaining 10% will be evenly split between the crypto's charities and its marketing budget.
The crypto itself will not be subject to a tax, but the system's NFTs will be subject to one of 10%. Out of that amount, 4% will go to the original seller, 5% to BIG holders in general and 1% will be set aside for charity.
It will be important not to confuse the big eyes coin with the dark land survival gaming token or the bigwinner token, both of which also have the BIG ticker.
Going forward
As far as the future is concerned, there are four stages set out in the system's roadmap. The first, ongoing, stage is called Crouch, and will involve the presale, a token audit, social media going live and a media stunt.
The second stage is called Leap. This will see it launch on the Uniswap (UNI) decentralised exchange (DEX), with the full website going live. At a similar time, the platform aims to have 25,000 members using its Telegram channel and 20,000 holders. The system will make its first charity donation, and it will be fully handed over to the community at which point, to quote the whitepaper, the "meme machine" will go into "full tilt", with merchandise available to buy.
Then, the third stage, known as Run, will start. The system will launch its NFTs, while there will be another charity donation and a real-world meet up for NFT holders will take place. At this point, the crypto aims to have a "massive influencer" come on board, and it is hoped that there will be 50,000 Telegram users and the same amount of BIG holders. There will be another, bigger, media stunt – and the whitepaper adds the "meme machine" will go into overdrive.
Finally, the Catwalk stage aims to see the crypto donate $1m to charity, as well as hosting more community events.
Final thoughts
Before we finish, some final points. First, the whitepaper is short on specific details about the crypto. As we have said, the token has not yet launched, which means that anything might happen before or after it comes out onto the open market.
Also, it is important to remember that there are no guarantees with crypto. Likewise, there are a great many meme coins out there, so it makes sense to be wary when it comes to seeing how BIG behaves if and when it comes out on the market, considering that no big eyes coin launch date has been set.
It is important to remember to do your own research, understand that prices can go down as well as up, and never invest more money than you can afford to lose.
FAQs
How many big eyes coin are there?

While it has not officially launched yet, there will according to the project's whitepaper be a maximum supply of 200 billion big eyes coin.
Who created big eyes coin?

Big eyes coin was created by a team, who use the pseudonyms PawZilla, CatNipper, HypePurrr, TenPaws, CatSuit and CatEyes.
Who owns big eyes coin?

At the moment, the people behind big eyes coin hold all the supply. This will change when it is officially launched, though.
Further reading