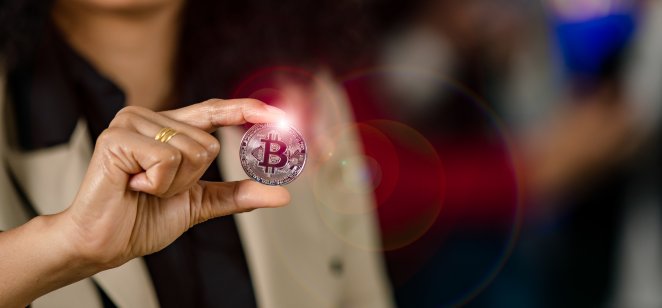 Content
Diana Biggs has been into technology most of her life.
"I got my first computer when I was four," she said.
What is your sentiment on ADA/USD?
Vote to see Traders sentiment!
ETH to USD
Tech problem
But in 2012, she could not solve a largely technological problem. Biggs was working in microfinance in Sierra Leone and Burkina Faso and had trouble completing bank transactions.
"And then, in 2013, I was building a startup where we were doing quite a bit of money transfer between Nairobi and the US, our main market," she said. "So we were working, building mobile tools for artisans in Kenya, and then the customer base was in the United States.
"We were relying on correspondent banking, but because of the geographies we worked in, we were getting blocked quite a bit. So then, when I was introduced to bitcoin (BTC) in 2013, I thought this was something that could be really interesting as a global digital money operating on its own rails. Yeah, so that was my 'ah hah' moment.
From there, I fell down the rabbit hole."
ADA to USD
Winding journey
Biggs' winding journey has taken her to Valour, a cryptocurrency investment management company, where she is helping to crack the crypto sector's glass ceiling. Biggs is the chief strategy officer for Valour, which is based in Toronto and also has operations in Zurich, where she is based.
"Valour Group is a publicly traded company, and we have three main areas of business," she explained. "The really key one is our ETP [exchange-traded product] business, so investment products that are tracking digital assets, so allowing people to gain exposure to crypto through their bank or broker via certificates on regulated stock exchanges.
"So that's our core product and that's the business where I was CEO before the acquisition. And then we're also running nodes and participating in different networks. … And then we also have a venture portfolio and a venture on other ventures."
Merger spelled new role
Biggs assumed her new title when Valour was acquired by DeFi Technologies in 2021. Basically, Valour offers ETPs containing single digital assets. The company is also moving into sales of investment baskets that contain multiple publicly traded assets.
"We recently announced our metaverse basket, currently available in Switzerland," she noted. "Still, our biggest selling product is bitcoin (BTC),
Next is Ethereum (ETH). So [it's] really for individuals who are looking to gain exposure to those, through a more traditional product or an ETP. And, actually, with our bitcoin and etherium products, we offer those with zero management fees.
"It's a really cost effective way for people to easily and securely gain exposure to those key digital assets. We'll be bringing out more basket products soon, which I think will be really popular and really a great way for investors who don't want to have to choose a single digital asset but instead want exposure across the top 10."
| | |
| --- | --- |
| Long position overnight fee | -0.0500% |
| Short position overnight fee | 0.0140% |
| Overnight fee time | 21:00 (UTC) |
| Spread | 0.0008634 |
| | |
| --- | --- |
| Long position overnight fee | -0.0500% |
| Short position overnight fee | 0.0140% |
| Overnight fee time | 21:00 (UTC) |
| Spread | 60.00 |
| | |
| --- | --- |
| Long position overnight fee | -0.0500% |
| Short position overnight fee | 0.0140% |
| Overnight fee time | 21:00 (UTC) |
| Spread | 0.00600 |
| | |
| --- | --- |
| Long position overnight fee | -0.0500% |
| Short position overnight fee | 0.0140% |
| Overnight fee time | 21:00 (UTC) |
| Spread | 5.00 |
Exec has worked in several countries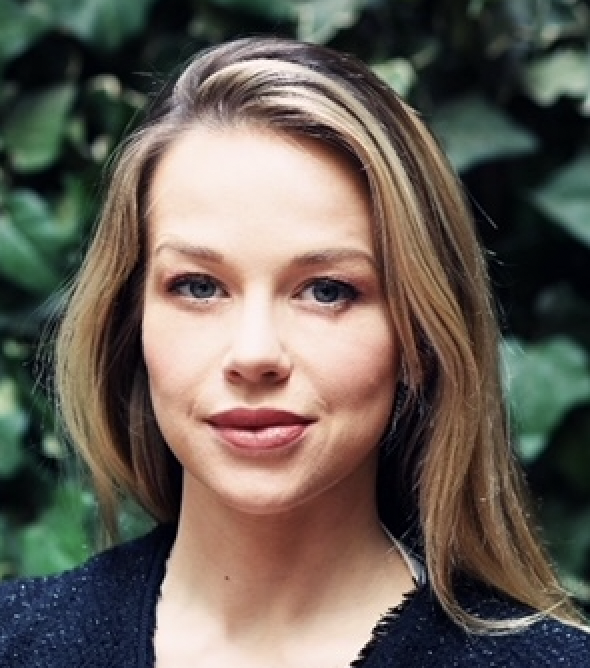 Diana Biggs, Valour chief strategy officer (Photo courtesy of Diana Biggs)
Before joining Valour in 2020, Biggs was an associate fellow at the University of Oxford's Said Business School, for one year, and HSBC's global head of innovation. She has also held executive posts with several blockchain-related and traditional finance and tech companies in the UK, US and Canada and worked briefly in public relations.
She also currently serves on boards of companies and non-profits groups, including Hive Blockchain's Swiss entity and the Open Identity Exchange, which seeks to accelerate open-source technology adoption.
Unlike many women in crypto, Biggs is leading her company's growth. But she does not find the circumstances different from other points in her career.
Room for everyone in crypto
"Almost all of my career, I've worked in tech and finance, two extremely male-dominated fields," she said. "I think crypto obviously combined those, so it's certainly still very male dominated, but it's definitely been encouraging to see more women entering the space, coming into leadership roles. Women are still in the minority but there's room for everyone.
I'm seeing some amazing female founders, and I think that having those types of role models will only encourage more [women] to enter the space.
"The narrative around the glass ceiling is there for a reason," she said. "I think there's still plenty of unconscious bias across all industries, and certainly in tech and finance. It's sort of slowly getting better, and so we have to keep working towards that."
Knows glass ceiling
Biggs said she has experienced the glass ceiling first-hand.
"I think you'd be hard-pressed to find a woman who hasn't," she said. "But it can be very subtle. … A lot of it comes down to culture. It needs to be a conscious choice of creating the right culture, one maybe the entire industry needs to work on. Not just crypto, [but] finance and tech."
Men need to change culture
In her view, part of the culture change involves creating more awareness. She believes that it is up to men at the top to answer the question of what can be done to improve workplace culture.
"And, I think it's those men that that need to set the example," said Biggs.
Read more