USD/JPY Price Outlook: Japanese Yen Volatility Soars Ahead of BoJ Meeting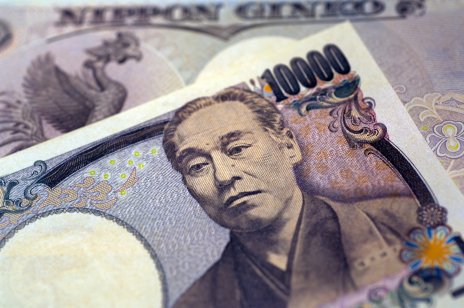 All Eyes on the Bank of Japan
All eyes will be on the upcoming Bank of Japan meeting, marking one of the most anticipated meetings in recent times. So much so that the option-implied volatility has gone through the roof (chart 1). As it stands, the options market signals an implied move in USD/JPY of around 285pips (or 2.2%) higher or lower from the current spot price (128.75 at time of writing). That being said, should the Bank of Japan deliver a surprise by scrapping yield curve control, it is likely that USD/JPY will move more than what is implied.
Chart 1. JPY Volatility Soars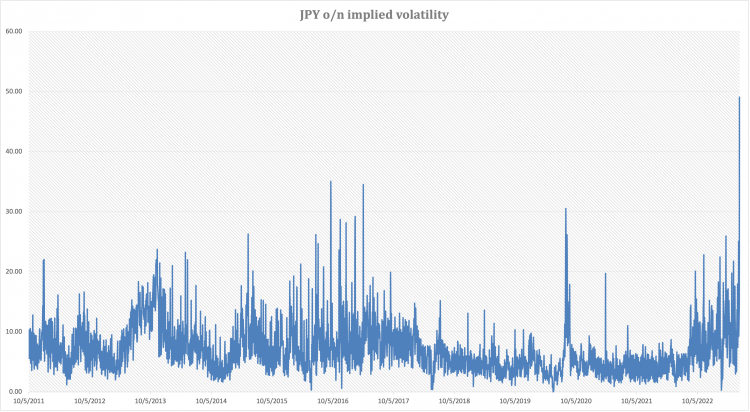 USD/JPY Implied Volatility - Photo: Capital.com. Source: Refinitiv
After last month's surprise tweak in policy by increasing the cap to 0.5% from 0.25% on the Japanese 10yr bond. Market participants have increasingly speculated that the BoJ will soon do away with YCC as inflation finally rears its head in Japan. This also gained traction after Japanese press reports stated that the BoJ will review the side effects of massive easing at this week's meeting. In turn, 10yr swaps are tracking around 1% in the run of the decision.
Chart 2. Market Pricing in Another YCC Tweak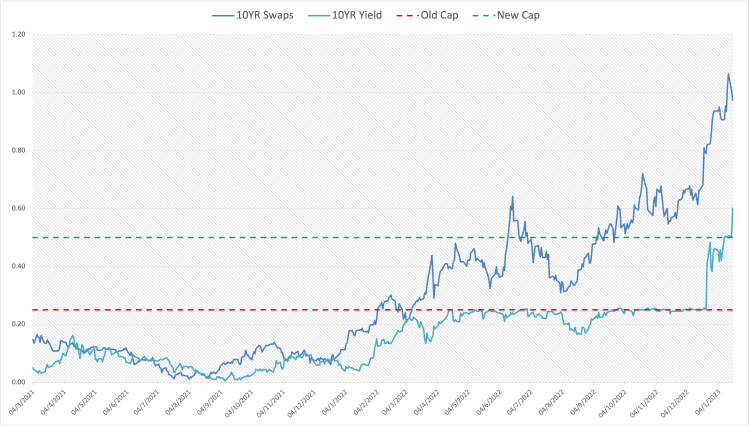 JPY Swaps and 10yr Yield - Photo: Capital.com. Source: Refinitiv
That being said, the Bank of Japan has stated that last month's policy decision was more to do with improving the functioning of the bond market with Governor Kuroda emphasising that this is absolutely not a first step toward an exit from ultra-easy policy. Alongside this, the Governor has highlighted that they will keep policy loose in order to meet price and wage growth goals. As such, the BoJ may decide to wait until after the Spring wage negotiations.
Scenario's
Worst case for JPY: BoJ refrains from any policy changes. USD/JPY likely to rally towards 131.00-50.
Disappointment for JPY: BoJ widens the band by another 25bps to 0.75%. Knee-jerk move but JPY ultimately lower.
Best case for JPY: Removal of YCC. USD/JPY faces a move of sub-125.
These are very rough possibilities for the Bank of Japan as their potential actions are not entirely clear-cut. However, I lean towards the BoJ maintaining YCC at this meeting.
USD/JPY chart: daily time frame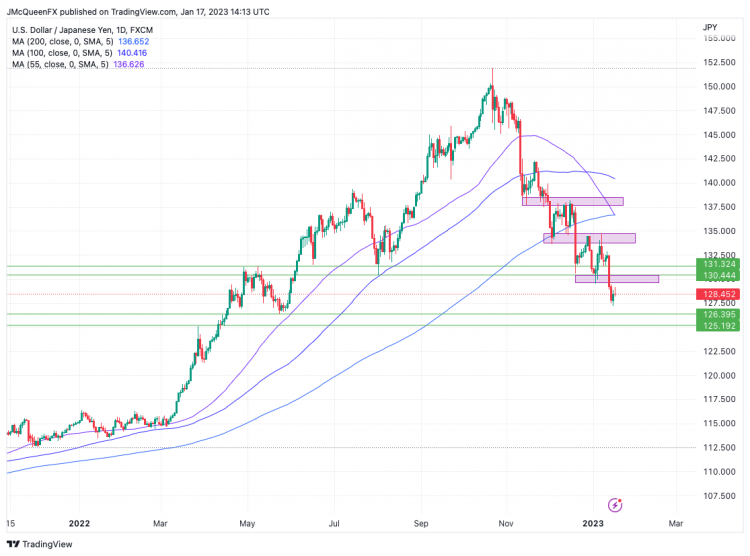 USD/JPY Chart - Photo: Capital.com. Source: Tradingview