US market close: Red ending to US benchmarks' week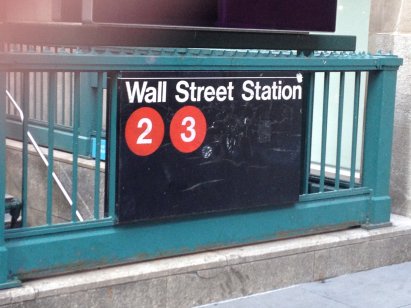 The three big US gauges hovered between gains and losses all week until closing Friday in decline.
The Dow Jones Industrial Average sank 60 points, after being down 300 points earlier in the session.
The S&P 500 closed 0.8% lower on Friday, while the Nasdaq Composite ended 1.9% down, ensuring all the major averages recorded a losing week.
Halfway through the session, the Dow Jones Industrial Average was down around 200 points, the S&P 500 was off about 1.5%, while the Nasdaq Composite was 2.8% lower.
For the week, the Nasdaq is saddled with 2.6% loss, the S&P 500 ended down 1.2% and the Dow closed 0.9% lower at the bell.
Winners and losers: Boeing steers Dow lower
A day after the stock was elevated by China's decision to return the 737 MAX to service, shares for Boeing nosedived 1.9% on Friday, helping the Dow to its 60-point session deficit.
Travel stocks continue to fall in the wake of rising Omicron cases throughout the US. Shares for Las Vegas Sands are off 3.7%, shares for Delta Airlines are down around 1.8% while shares for Carnival sank almost 4%%.
In tech stock, shares for DocuSign crashed 42.2%, after the e-signature software company posted an earnings report on Thursday suggesting growth during the Covid-19 pandemic was slowing.
What is your sentiment on US30?
Vote to see Traders sentiment!
Oil: Crude prices extend losing skid to six weeks
While oil futures closed Friday up and down, both the US and global benchmarks are off for the sixth consecutive week.
On Friday, West Texas Intermediate crude for January delivery sank 24 cents, or 0.4%, to settle at $66.26 a barrel on the New York Mercantile Exchange, after touching a high at $69.22.
February Brent crude, the global benchmark, added 21 cents, or 0.3%, to end at $69.88 a barrel on ICE Futures Europe.
Gold: Precious metal wins on Friday, loses on the week
Following yesterday's decline and their lowest settlement since mid-October, gold futures are higher on Thursday.
Gold futures for February delivery jumped 1.2% to close at $1,783.90 an ounce.
For the week, gold prices based on the most-active contract traded nearly 0.1% lower.
Crypto: Digital assets stay low on Friday
Following a recent timeline of mixed trading, cryptocurrencies are down on Friday.
Bitcoin is off 5.39%, Ethereum is off by 6.45%, while Litecoin is 7.44% lower and Monero is 5.87% in the red.
Forex: Traders hit treasury as shares fall
On Friday, one US dollar equals 6.38 of the Chinese yuan, 112.85 of the Japanese yen, 0.88 of the euro, and 1.28 of the Canadian dollar.
The yield on the 10-year Treasury note went below 1.4%, representing investor concern the US Federal Reserve's stimulus might signal the start of an economic pushback in 2022.
Read more: Bitcoin losing status as inflation hedge, analysts say