US market close: Indices fight back Thursday, Dow up 600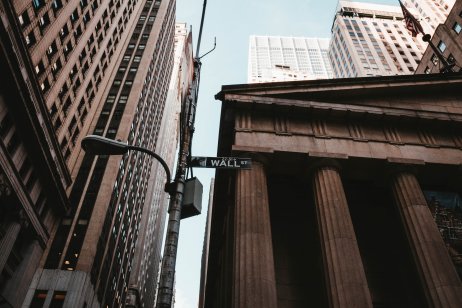 A day after the first recorded US case of Omicron sent traders into a sell-off, the three big US gauges ended Thursday with gains.
The Dow Jones Industrial Average jumped 600 points, the S&P 500 went up 1.3%, while the Nasdaq Composite added 1.2% and the small-cap benchmark Russell 2000 increased by 2.9%.
Halfway through the session, the Dow Jones Industrial Average was up around 620 points, the S&P 500 was more than 1.2% higher, the Nasdaq Composite jumped 0.5% and the small-cap benchmark Russell 2000 improved 1.5%.
Winners and losers: 737 MAX spurs Dow
Shares for Boeing are up 3 % to $202.50, following China's decision to return the 737 MAX to service, while shares for rival Lockheed Martin sank 0.2% to $330.65.
Shares of Apple are off 0.6% after being down by 2% at mid-day. The dip in stock prices follow reports of low demand for the iPhone this holiday season.
Travel stocks are up despite the recent American case of Omicron, as shares for American Airlines, Delta Airlines and Southwest Airlines are all up over 6% on Thursday.
What is your sentiment on AAL?
Vote to see Traders sentiment!
Oil: OPEC decision send crude prices skyward
Crude-oil futures traded higher on Thursday after OPEC's decision to roll over their current policy and raise monthly overall production by 400,000 barrels per day in January.
West Texas Intermediate crude for January delivery went up 93 cents, or 1.4%, to settle at $66.50 a barrel on the New York Mercantile Exchange after trading as low as $62.43.
Gold: Lowest point in over a month
Gold futures fell on Thursday, posting their lowest settlement since mid-October.
February gold sank $21.60, or 1.2%, to settle at $1,762.70 an ounce. That marked the lowest finish for a most-active contract since last month.
Crypto: Digital assets hold position
Cryptocurrencies are mostly lower on Thursday with Bitcoin down 0.18%, Ethereum down 0.85%, Litecoin down 0.78% and Monero up 3.56%.
Forex: Yields down for third day
On Thursday, one US dollar equals 74.93 of the Indian rupee, 13.68 of the Turkish lira, 0.88 of the euro, and 1.28 of the Canadian dollar.
The yield on the benchmark 10-year Treasury note edged down to 1.460%, declining for a third day.
Read more: Short-seller claims ReneSola (SOL) is misleading investors