US banking agencies to step up crypto-asset regulation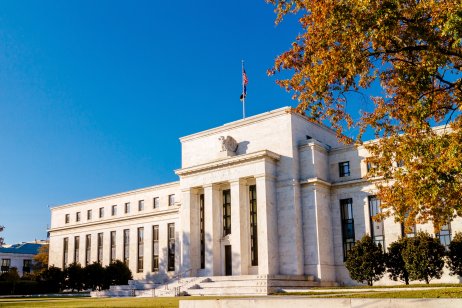 The Federal Reserve System and other US banking regulatory bodies plan to provide clarity on whether certain crypto-assets activities conducted by banking organisations are legally permissible.
In a joint statement, the Federal Reserve System, Federal Deposit Insurance Corporation and Office of the Comptroller of the Currency said they "recognise that the emerging crypto-asset sector presents potential opportunities and risks for banking organisations, their customers, and the overall financial system."
The agencies said they will look into regulations related to customer purchases and sales of crypto-assets, crypto-asset safekeeping and lending collateralised by cryptocurrencies.
Stablecoins and crypto-lending being looked into
Issuance and distribution of stablecoins, holding of crypto-assets on the balance sheet and cryptocurrency staking are also topics being looked into by the banking agencies.
Separately, the Office of the Comptroller of the Currency (OCC) confirmed that national banks and federal savings associations must demonstrate that they have adequate controls in place before they can engage in certain cryptocurrencies, distributed ledger, and stablecoin activities.
The OCC added that banks must receive a non-objection notification from their supervisory office before engaging in certain cryptocurrency-related activities.
What is your sentiment on ETH/USD?
Vote to see Traders sentiment!
Risk management systems
"Because many of these technologies and products present novel risks, banks must be able to demonstrate that they have appropriate risk management systems and controls in place to conduct them safely. This will provide assurance that crypto-asset activities taking place inside of the federal regulatory perimeter are being conducted responsibly," said acting comptroller Michael J Hsu.
On Wednesday, Bitcoin (BTC) was trading 0.71% lower over the past 24 hours at $56,531 in early Asia trade.
Ether (ETH) rose about 3.06% to $4,270 on Wednesday. Blockchain networks Solana's SOL slipped 0.8% to $218.57 while Cardano's ADA fell 4.2% to $1.72 in early Asia trade.
Read more : BoA: Stablecoins are now a systematically important asset