US Bancorp moves higher on NYDIG bitcoin partnership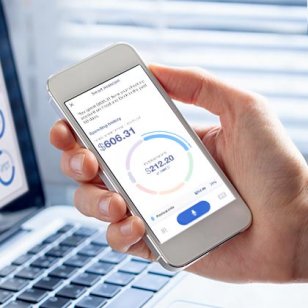 US Bancorp shares rose Tuesday after the fifth-largest American bank ranked by deposits announced a partnership with bitcoin custody solutions manager NYDIG.
The venture is aimed at institutional clients with funds in the US or Cayman Islands. NYDIG is the first cryptocurrency sub-custodian in US Bank's provider network. Sub-custodians are third-party specialists in digital asset custody that help their clients provide digital asset services to their customers.
Minneapolis, Minnesota-based US Bancorp is the parent of US Bank. US Bancorp was trading at $61.59 at mid-day Tuesday, up 1.43% from Monday's $60.53 closing share price.
Investor interest growing
"Investor interest in cryptocurrency and demand from our fund services clients have grown strongly over the last few years," US Bank Wealth Management and Investment Services chair Gunjan Kedia said in a press release. "Our fund and institutional custody clients have accelerated their plans to offer cryptocurrency, and in response, we made it a priority to accelerate our ability to offer custody services."
NYDIG will provide security key storage for US Bank's investment manager network, first solely for bitcoin, but with plans to support additional crypto assets, the company added.
"NYDIG is excited to partner with US Bank to provide its customers with a custody solution that meets the highest security, compliance and regulatory standards," said NYDIG co-founder and CEO Robert Gutmann in the same release.
What is your sentiment on USB?
Vote to see Traders sentiment!
Early adopter
US Bank was an early adopter in the crypto asset class, establishing its Blockchain and Cryptocurrency Practice in 2015, the company noted. US Bank had been seeking a custodian subcontractor for bitcoin and other cryptocurrencies since April.
NYDIG is a technology-focussed financial services company that offers cryptocurrency-related logistical and security services. NYDIG is a wholly owned subsidiary of New York-based private equity firm Stone Ridge Asset Managers.
Follow the US Bancorp chart live with Capital.com to stay on top of the current price and spot the best trading opportunities.
Read more: bn asset manager calls bitcoin its 'primary treasury reserve asset'