Solo Music targets new NFT buyers with CMA Awards collaboration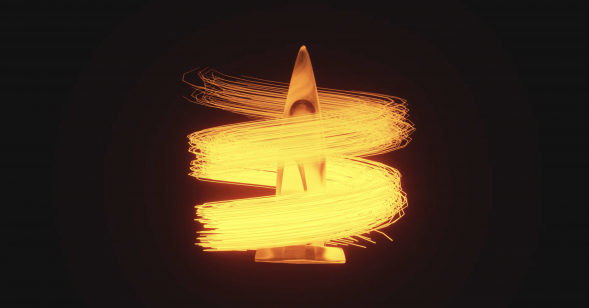 A new series of non-fungible-tokens (NFTs) launching in conjunction with the Country Music Association's 55th Annual CMA Awards ceremony being held Wednesday is aimed at new buyers in the space, with a $25 (£18.64) price tag and the ability to purchase using a standard bank credit or debit card.
"People find it frustrating to learn about NFTs," said Solo Music CEO Barron Solomon. "We need to make it simple, make the checkout process as easy as possible."
Solo Music, in collaboration with the CMA, is offering a series of 1,000 new NFTs depicting a 3-D representation of the CMA Awards trophy for sale Friday at noon EST.
NFT purchases can then be transferred to any Ethereum-based blockchain for sale on any of the compatible trading platforms, such as OpenSea.
Proceeds go to youth and music
Proceeds from the NFT sale will go to the CMA Foundation, the CMA's charitable foundation focussed on youth music education throughout the country. "The arts can produce opportunities in non-traditional career paths," Solomon said.
At Wednesday's CMA Awards ceremony, the CMA Foundation will honour 30 music educators from across the US. The teachers, ranging from grades Kindergarten through 12, will receive the foundation's 2020 Music Teachers of Excellence award.
"Day-in and day-out these incredible educators play an integral role in achieving and furthering the CMA Foundation's mission of creating equitable access to music education programs across the United States," said CMA Foundation executive director Tiffany Kerns in a statement. "We are thrilled to be able to put the spotlight on these 30 Music Teachers of Excellence who so often shine the light on others."
Solo Music to expand to other genres
Nashville, Tennessee-based Solo Music views NFTs as a way for fans to connect with their favourite artists and for artists to engage with fans in new, and lucrative, ways. Formed in April, Solo Music is launching its NFT platform with a country music drop due primarily due to their location in the Music City but plans on expanding across all music genres.
Currently, Solo is offering an NFT series from Grammy-nominated singer and songwriter Eric Paslay. Solomon added Solo Music plans future collaborations with other artists, including one-of-one offerings.
Solo Music plans to expand its NFT offerings past country music. "NFTs allow artists and fans to grow together," Solomon added. "We want to connect a large group of artists with a large group of fans, create a new way to give access to fans."
Solomon envisions future NFT offerings to include physical goods and even have music royalties attached. "There are massive opportunities in the hip-hop space for artists to benefit," Solomon predicts.
The CMA Awards air Wednesday 10 November on ABC.
Read more: Leading Indian film actor to launch NFTs in December