Robinhood (HOOD) buys crypto platform Cove Markets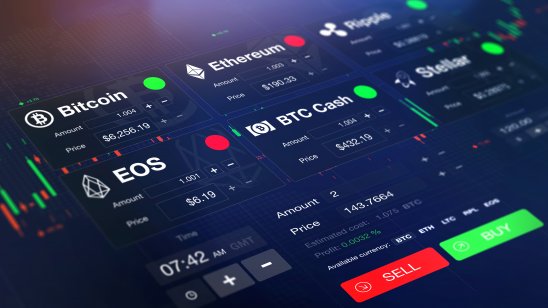 Robinhood (HOOD) has acquired cryptocurrency platform Cove Markets, as the discount brokerage continued its move into the crypto space.
Cove Markets connects up to seven exchanges, including Coinbase Pro, Kraken, Bitfinex and Bitstamp, allowing users to trade over 50 coin pairs such as bitcoin, ethereum, solana and cardano.
Financial details were not disclosed.
"We started Cove Markets three years ago to help crypto investors get the most out of their trading experience," Cove Markets CEO Scott Knudsen said in a blog post. "Now, we are excited to join Robinhood to help build a world-class platform that can improve trading for millions of customers".
Platform retires Thursday
The Cove Markets platform will be retired on 16 December and all user data will be permanently deleted, Cove Markets said in a message on its website.
Earlier this week, blockchain analytics firm Chainalysis said Robinhood will use Chainalysis data and tools for its upcoming Robinhood Crypto wallet service, which currently has a waitlist of more than 1.6 million users.
"Blockchain and cryptocurrencies were created to decentralise finance and return power to the people—which align perfectly with our mission to democratise finance for all," Robinhood said in the blog post.
What is your sentiment on BTC/USD?
Vote to see Traders sentiment!
Meme stock
Robinhood is known for its role in the WallStreetBets movement, which saw Gamestop (GME) rise in value as social media users on Reddit snapped up the meme stock using trading apps such as Robinhood on their phones.
Earlier this year, Robinhood was fined almost $70m in fines and customer restitution after a US regulator ruled the trading app had caused significant harm to millions of customers.
In pre-market trading, HOOD shed 7 cents at $19.06. The stock is up 81% for the year to date.
Read more: Robinhood amends S1 reflecting SEC review of converted shares