Powell: Crypto is a risk to investors, but not the economy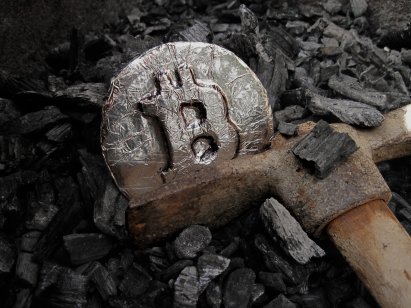 Cryptocurrencies do not pose a risk to the American economy, but could be a risk to investors, the head of the US Federal Reserve said Wednesday.
"I don't see them as a financial-stability concern," said Jerome Powell during a news conference following the conclusion of the Fed's two-day Federal Open Market Committee meeting at which the central bank announced plans to end its tapering programme.
"At the moment, I do think they are risky (for investors)," he added. "They're not backed by anything. I think there are big issues for consumers who may or may not understand what they're getting."
Stablecoins can serve consumers
If stablecoins – cryptocurrencies pegged to traditional currencies – were associated with one of the "very large tech networks that exist, crypto payment systems and values could scale up," Powell said.
"Stablecoins can certainly be a useful, efficient, consumer-serving part of the financial system if they're properly regulated – and, right now, they aren't," Powell said. "You could have a payment network that was immediately systemically important."
Powell suggested that it will take time to develop a potential national digital coin and regulated cryptocurrency market.
"The public relies on the government and the Fed, in particular, to make sure that the payment system is safe and reliable as well as the dollar – and to provide a safe and reliable, trusted currency," Powell said. "But I do think those are longer-term (issues)."
Bitcoin, other cryptos rise briefly
Bitcoin and most other crypto prices rose after Powell made his remarks, but were down in late afternoon trading in North America. Tether, which is pegged to the US dollar, was up marginally.
On the day, most major crypto prices were up, with Bitcoin trading above $48,900 (£36,863) in the late afternoon. Meanwhile, Ether and Binance were up 4.8% and 2.4% respectively.
Avalanche spiked 20% while Polygon was up about 10.5%.
Read More: US market close: Dow gains as market U-turns on Fed decision