Mastercard (MA) adds five start-ups to crypto programme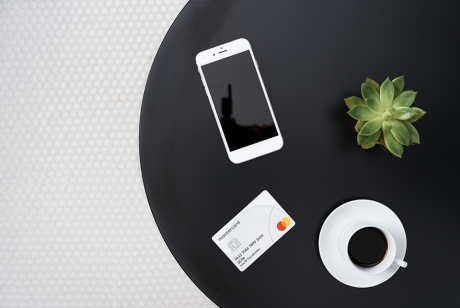 Five start-ups are joining Mastercard's crypto engagement programme as consumer awareness and interest in digital currencies continues to grow.
The start-ups focus on NFT-based rewards schemes, crypto-based banking programmes and smart contracts using blockchain, according to a company press release.
"The past year has seen incredible momentum in the world of crypto assets, from the explosion of NFTs to the piloting of central bank digital currencies in countries across the world," Jess Turner, executive vice president of new digital infrastructure and fintech at Mastercard, said in the release. "As we look to what's next, it's all about finding new use cases and problems blockchain technology can solve for now and in the future."
Five start-ups
The start-ups joining the platform are Ava Labs, Envel, Kash, LVL and NiftyKey.
Ava Labs runs the smart contract platform Avalanche, which allows users to develop solutions for decentralised finance and digital collectibles.
Envel is looking to integrate USDC stablecoin and blockchain technology into its artificial intelligence banking app, which automatically budgets, makes payments, collects savings and makes investments.
Kash is exploring ways to use stablecoins to help users on its peer-to-peer platform protect against inflation and build wealth with high-interest savings accounts.
LVL is partnering with Mastercard to give its users a card they can use to pay for goods and services using a Bitcoin banking app.
NiftyKey is a crypto rewards platform that gives users NFT-based benefits for spending rather than cashback or mileage travel points, as other credit card programmes might.
What is your sentiment on SQ?
Vote to see Traders sentiment!
Competition
Mastercard is far from the only payments processor exploring the possibilities of digital currencies.
Earlier this week, Visa announced a new crypto advisory service for the financial services and bank clients it works with.
Digital payments company Square created a new holding company called Block earlier this month that will allow CEO Jack Dorsey to focus more on his blockchain and cryptocurrency ambitions.
Read more: Visa (V) launches crypto advisory service for banks