Lumen dividend cut: How low will LUMN stock price fall as new CEO swaps shareholder payout for share buyback
Subscribe to Weekly Highlights
The major market events for the week ahead right in your inbox.
Subscribe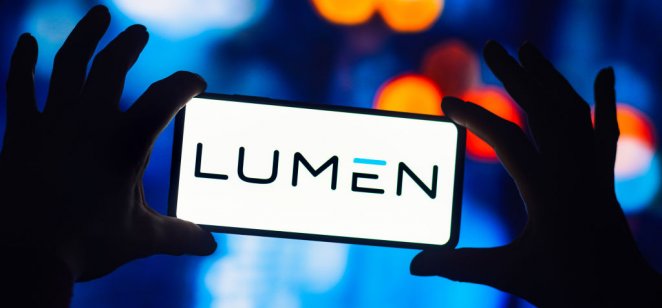 Content
It seems investors were right to be concerened that when Jeff Storey retired as CEO of technology company, Lumen (LUMN), and ex-Microsoft executive, Kate Johnson took charge, that they would lose their hefty dividend payout.
Well, their concerns were warranted and the panic button has been hit at Lumen (LUMN), which announced on Wednesday it would eliminate its dividend payout and replace it with a share buy back programme.
Lumen (LUMN), the Louisiana-based telecommunications company, released its third-quarter earnings yesterday and reported a quartley miss. Revenue fell to $4.39bn (£3.8bn) from $4.89bn a year ago and said no dividend would be paid in the fourth quarter. LUMN earned $578m, compared with $544m for the same period last year. This sent it's stock price plummenting by more than 13% in the extended session Wednesday.
The groups share price has shed 43% this year and yesterday LUMN announced it will be elminating its dividend and replacing it with a share buy back scheme.
So, how low will LUMN share price go?
What is your sentiment on LUMN?
Vote to see Traders sentiment!
Lumen (LUMN) share price chart
Hefty LUMN dividend is no more
"Earlier today, we announced that we are eliminating our dividend and instituting an up to $1.5 billion two-year share buyback program. I want to be clear that Kate, the board, and I are aligned on this action. This is obviously a big decision that we have carefully considered. The one we believe is the right long-term decision for our business," outgoing CEO Storey said on LUMN earning call on Wednesday.
Last month Lumen (LUMN) announced that Johnson, who led one of Microsoft's (MSFT) largest businesses and previous leadership roles including a variety of Fortune 100 companies such as Oracle (ORCL) and General Electric (GE), will be taking over from Storey.
But the market was fearful about Johnson's arrival leading to the LUMN dividend being cut and believed the 13% dividend yield was at risk with a new CEO in charge.
And it seems they were not wrong to be afraid.
The main reason why people buy stock in Lumen, according to analysts, is because of this lucrative dividend yield.
At Goldman Sachs 2022 Communacopia Conference, this year the company's head of finance chief financial officer Chris Stansbury said the dividend was safe.
"I do think the dividend is very important, right, to our investors today and that's a very clear input to the decision that gets made. But the key criteria that the board is using that Jeff and, I'm sure, Kate will use and I'm using is - the goal is to drive long-term returns for the shareholders and what's the best way to do that."
But that was not true.
Microsoft (MSFT) share price chart
How low can LUMN stock go?
Wells Fargo analyst Eric Luebchow believes LUMN stock will decline and as a result Luebchow downgraded shares of Lumen (LUMN) from overweight to Equal Weight and cut his 12-month price target to $8 from $12.50.
| | |
| --- | --- |
| Long position overnight fee | -0.0064% |
| Short position overnight fee | -0.0059% |
| Overnight fee time | 22:00 (UTC) |
| Spread | 0.05 |
| | |
| --- | --- |
| Long position overnight fee | -0.0308% |
| Short position overnight fee | -0.0137% |
| Overnight fee time | 22:00 (UTC) |
| Spread | 0.05 |
| | |
| --- | --- |
| Long position overnight fee | -0.0308% |
| Short position overnight fee | -0.0137% |
| Overnight fee time | 22:00 (UTC) |
| Spread | 0.08 |
| | |
| --- | --- |
| Long position overnight fee | -0.0064% |
| Short position overnight fee | -0.0059% |
| Overnight fee time | 22:00 (UTC) |
| Spread | 0.14 |
"We believe improving enterprise sales and investments in consumer fiber-to-the-home will be offset by continued questions around the sustainability of [the company's] capital allocation framework, particularly its $1 billion/year dividend," Luebchow wrote in a research note. "We could see near-term downside in the event of a dividend cut, although we think the stock could rebound as revenue and Ebitda trends begin to improve," Luebchow wrote in a note.
Luebchow rationale for changing his price target came due to concerns over the company's dividend payment.
"We still believe the management team is heading in the right direction, with improving enterprise sales, a more favorable business mix… and a focus on consumer fiber-to-the-home," Luebchow wrote. "But with about 20% or more downside risk in the event of a 50% dividend cut, we see a negative short-term catalyst in the next three to six months."
But it's not just the dividend that could cause Lumen (LUMN) stock price to fall further. Lumen operates in the telecommunicates business, focusing on consumer broadband, voice and enterprise services, but these legacy services are in natural decline and this has resulted in a drop in LUMN from an operations basis.
In 2018, the group saw a spike in its revenues at $22.6bn (£20.7bn), since then it has fallen to $21.4bn in 2019 and in 2021 it fell to $19.7bn.
Lumen's consumer broadband service is on also on the decline and fell 3% in 2021. It appears that all of Lumen's business is shrinking right now.
Is LUMN stock undervalued?
But not everyone agrees that LUMN stock will fall further.
Anlaysts at Simply Wall Street believe LUMN stock maybe undervalued.
"Great news for investors – Lumen Technologies (LUMN) is still trading at a fairly cheap price. My valuation model shows that the intrinsic value for the stock is $14.29, which is above what the market is valuing the company at the moment. This indicates a potential opportunity to buy low," Simply Wall Street wrote in a note.
"Another thing to keep in mind is that Lumen Technologies's share price may be quite stable relative to the rest of the market, as indicated by its low beta. This means that if you believe the current share price should move towards its intrinsic value over time, a low beta could suggest it is not likely to reach that level anytime soon, and once it's there, it may be hard to fall back down into an attractive buying range again."
MarketBeat analysts have given a consensus rating of 'hold' for Lumen (LUMN) and is based on no buy ratings, two hold ratings, and one sell rating. According to analysts' consensus price target of $10.50, Lumen Technologies has a forecasted upside of 34.3% from its current price of $7.82.
Lumen's stock price has certainly seen better days, with its dividend cut and earnings failing to hit the mark, investors maybe concerned right now that its share price could hit even lower levels. And as investors predicted the dividend cut, perhaps their worries around LUMN stock price falling is another accurate assessment.
Related reading