India to introduce revised bill banning some cryptos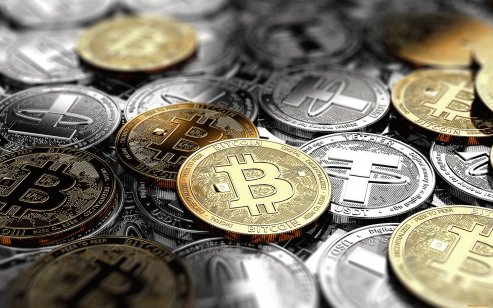 The Indian government will introduce a new cryptocurrency bill in parliament after it clears cabinet, finance minister Nirmala Sitharaman said today.
The Cryptocurrency and Regulation of Official Digital Currency Bill has come up for discussion after revisions on the old bill could not be tabled in previous sessions of parliament, the minister said.
"We are close to bringing a bill in parliament. It will be introduced in the house once cabinet clears the bill," Sitharaman said during the question in the Rajya Sabha, the upper house of the Indian parliament.
The new bill could not be brought in the monsoon session as there were some other dimensions that had to be considered and a lot of changes came in. The government's intent was to improve the bill, Sitharaman said.
'Undesirable activities'
She said the risk that cryptocurrencies can lead to undesirable activities is also being closely monitored and being taken into consideration by the government.
"No decision was taken on banning its advertisements. However, steps are being taken to create awareness through RBI Reserve Bank of India and the Securities & Exchange Board of India," she added.
The new bill seeks to prohibit all 'private' cryptocurrencies in India, which some commentators have taken to mean those that have zero transparency, such as monero. However there is concern it might also try to prevent citizens from holding conventional cryptos such as bitcoin and ether.
Earlier this week Sitharaman said the government had no intention of recognising bitcoin as an official currency. Further, she said that the government does not collect data on bitcoin transactions.
Sitharaman said the regulation of non-fungible token (NFTs) is also being discussed by the government.
Read more: Economists poll: India's July-September GDP growth at 8.3%