India reportedly weighs ban of digital currency transactions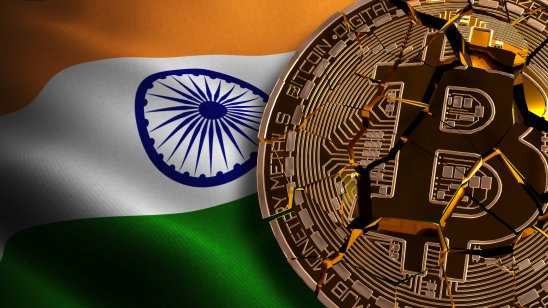 A draft law, being finalised by the Indian government, will reportedly seek to outlaw payments made in cryptocurrencies. However, the legislation may allow investors to buy and sell digital assets, akin to trading in stocks or bonds.
New Dehli proposes to present a crypto regulation bill in parliament soon. In the bill, the administraton may also prohibit crypto firms and digital exchanges from actively soliciting customers residing in the sub-continent, as per a report published in The Economic Times.
India's markets watchdog, the Securities and Exchange Board of India (SEBI), may possibly be appointed the crypto regulator, the newspaper said. Among other things, the new law may well impose a tax on digital currencies.
RBI Governor Das reiterates his opposition
Last week, Reserve Bank of India (RBI) Governor Shaktikanta Das reiterated his position against allowing cryptocurrencies, saying they pose a serious threat to any financial system because they are not regulated by central banks.
"…as the central banker, we have serious concerns about it and we have flagged it many times," Das told an event on 11 November, according to a Press Trust of India report published in The Hindu.
Das also questioned media reports that insist a large number of Indians are trading in digital currencies. "I am not sure about the veracity of these numbers…But I still think the number of investors look clearly exaggerated as bulk of them, say over 70% have invested only about INR1,000 ($13.45) each in cryptocurrencies."
What about central bank digital currencies?
Meanwhile, the RBI had announced its intent to roll out an official virtual currency.
The Indian central bank "is currently working towards a phased implementation strategy and examining use cases which could be implemented with little or no disruption," RBI deputy governor T Rabi Sankar said at at event in late July.
Issues under consideration include:
The scope of central bank digital currencies – whether they should be used in retail payments or also in wholesale payments;
The underlying technology – whether digital currencies should be a distributed ledger or a centralised ledger, for instance, and whether the choice of technology should vary according to use cases;
The validation mechanism – whether token based or account based,
The distribution architecture – whether direct issuance by the RBI or through banks;
The degree of anonymity etc.
"However, conducting pilots in wholesale and retail segments may be a possibility in (the) near future," Sankar said.
He added, implementing a digital currency may require an enabling legal framework because existing regulations were made with paper currency in mind.
Read more: Indian shares drop a second day in a row