IDEX price prediction: What is IDEX?
Subscribe to Weekly Highlights
The major market events for the week ahead right in your inbox.
Subscribe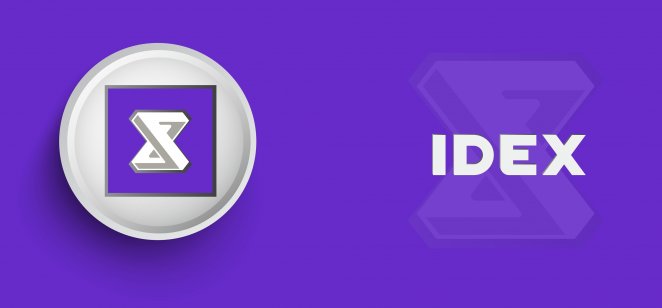 Content
IDEX, the decentralised exchange that attempts to provide the advantages of a centralised exchange, has been on something of a recovery as of late.
Let's take a deeper look, and take in IDEX price predictions, too.
IDEX explained
The crypto exchange is a key part of the world of cryptocurrency. For crypto to have any actual value, you need to be able to be buy, sell, or trade it in order for that value to be set by the market. There is a split in how a cryptocurrency exchange should work and be organised, though. One one hand, there are traditional, centralised exchanges, or CEXes. These are relatively easy to use and usually come with a Know Your Customer (KYC) feature to prevent as much as possible their being used for activities such as money laundering. On the other hand, there are decentralised exchanges, or DEXes. These are designed to have no overall authority in control, and give users the opportunity to trade what they want for how much the market is willing to pay. They also give users more of an opportunity to get involved with the platform, with staking for liquidity giving users the opportunity to earn rewards.
Both systems have their drawbacks. People who use CEXes can only trade the tokens, coins and pairs that the exchange supports. If you want to trade a crypto that is not supported by the system, then you will have to look elsewhere. If you are looking to exchange tokens which are not in a pair on the exchange but are supported by it, then you will have to buy some, swap it for something else, and then trade that something else for the token you want to get hold of, which is inefficient. On the other hand, decentralised exchanges can be hard to use and the lack of KYC checks may put people off. Additionally, larger trades are seen as being easier on CEXes.
Is there a way to align decentralised and centralised exchanges? IDEX is, as its name suggests, a decentralised exchange, but, to quote its whitepaper: "The platform blends the best of centralised and decentralised exchanges, with the performance and features of a traditional order book and the security and liquidity of an AMM [automated market maker]. IDEX allows traders to get the best spreads, avoid failed transactions, and easily provide liquidity, all with the power of real limit and stop-loss orders."
In short, IDEX is designed to combine the technology used in a DEX with order books, which are a crucial part of how a CEX helps track the transactions that take place on the exchange.
Every blockchain-based network needs to have its own native token, and IDEX has the conveniently named IDEX token. This is staked in the system in return for rewards from a pool, made up of 50% of the system's transaction fees.
IDEX was founded in 2016 by brothers Alex and Phil Wearn. Alex worked as a senior project manager for Amazon, and is IDEX's CEO, while Phil, who serves as the organisation's COO, worked as an account specialist for the Janus Capital Group investment company. It was not until 2019, however, that the IDEX token came onto the open market.
Because it is based on the Ethereum blockchain, IDEX is a token, rather than a coin, so that references to "an IDEX coin price prediction" are, technically speaking, wrong.
IDEX price history
IDEX price history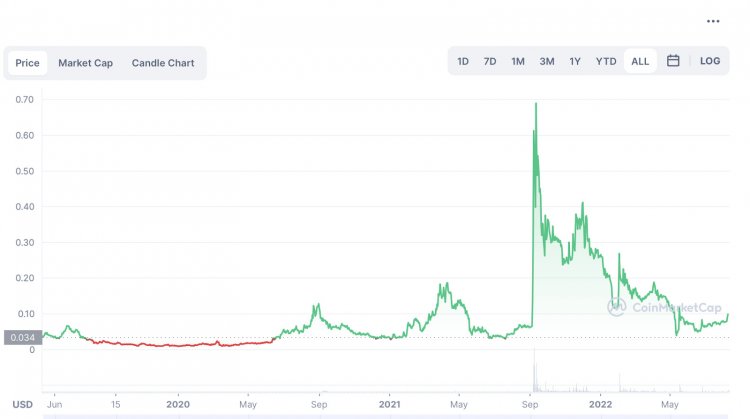 Source: CoinMarketCap
Before we look at IDEX's price history, while you should never use past performance as an indicator for future results, knowing what the token has done in the past can help give very important context when it comes to either interpreting an IDEX price prediction or making one of our own.
| | |
| --- | --- |
| Long position overnight fee | -0.0500% |
| Short position overnight fee | 0.0140% |
| Overnight fee time | 22:00 (UTC) |
| Spread | 66.00 |
| | |
| --- | --- |
| Long position overnight fee | -0.0500% |
| Short position overnight fee | 0.0140% |
| Overnight fee time | 22:00 (UTC) |
| Spread | 0.00419 |
| | |
| --- | --- |
| Long position overnight fee | -0.0500% |
| Short position overnight fee | 0.0140% |
| Overnight fee time | 22:00 (UTC) |
| Spread | 0.0015022 |
| | |
| --- | --- |
| Long position overnight fee | -0.0500% |
| Short position overnight fee | -0.0500% |
| Overnight fee time | 22:00 (UTC) |
| Spread | 0.00000719 |
When IDEX first came onto the open market in May 2019, it was worth around $0.03. By the end of the year it had fallen to around $0.01. On 16 March 2020, market concerns triggered by the imposition of lockdowns in response to the Covid-19 pandemic caused the token to drop to an all-time low of $0.008559, but in August, the announcement of the IDEX 2.0 API upgrade saw it make a foray above $0.10, before it dropped tot a little over $0.03 at the end of the year.
Early 2021 saw a crypto boom, and IDEX was able to take advantage of improving market conditions, trading consistently above $0.10 in March, April and May. The Great Crypto Day Crash of 19 May 2021 saw a downturn, but in early September, at a time when a growing interest in non-fungible tokens (NFTs) had triggered a market recovery, IDEX became available to use on the Polygon crypto network, and the token spiked, moving from an intraday low of $0.05994 on 1 September to an all-time high of $0.9745 on 8 September. IDEX subsequently dropped by almost 75%, however, and closed the year at $0.2602.
In 2022, IDEX has suffered along with the rest of the market. While a 0% fees promotion saw it reach a high of $0.3274 on 3 February ,by the end of April, it was worth $0.1181. The depegging of the UST stablecoin and the collapse of the associated LUNA cryptocurrency saw IEX fall to $0.03486 in May. July's news that the Celsius crypto exchange had cancelled withdrawals confirmed a bear market, and the token stagnated again before going on a recovery in early August. On 9 August 2022, the token was worth about $0.095.
At this time, there were more than 663 million IDEX in circulation out of a total supply of one billion. This gave the token a market capitalisation of a little over $63m, making it the 362nd largest cryptocurrency by that metric.
IDEX price predictions
Price forecasts, especially when it comes to something as potentially volatile as cryptocurrency, are very often wrong. Also, long-term crypto price predictions are often made using an algorithm, which means they can change at pretty much any time.
At the time of writing, CaptainAltCoin made an IDEX crypto price prediction that suggested the token would continue on a downwards trajectory in the short term, bottoming out at $0.0507 in October 2022. There could be a recovery after this it suggested, and in August 2023, IDEX might be worth $0.0951. The site argued for some more growth in the two years or so after this and, in 2025, its prediction was that IDEX could be worth $0.1552. Move forward another two years, though, and its suggested the token would go downhill,to $0.1455. The site then gave investors some cause for optimism, making an IDEX price prediction for 2030 that saw the token potentially worth $0.3881 before it really stuck its neck out to make a 2040 forecast that said IDEX could be worth $0.7762 in 2040.
TradingBeasts had an IDEX price prediction for 2022 that suggested the token could possibly close the year at a little under $0.116. By August 2023, the site said, IDEX could potentially trade at somewhere around $0.1265, before possibly reaching $0.1775 a year on from then. In August 2025, the token could be operating at just over $0.18, before, the site argued, closing the year at $0.19479.
CoinsKid had an IDEX price prediction that said the crypto might finish 2022 at $0.1175. The site argued that, in August 2023 the token could be worth an average of $0.1715, while 12 months from then it forecasted a possible IDEX token price of $0.3756. The site went on to make an IDEX price prediction for 2025 that saw it start the year at around $0.601, before it dropped to $0.5827 in August and recovered to $0.7449 in December. The following year, the site predicted, IDEX could be back down to $0.6024 before reaching $0.6271 in November.
Finally, WalletInvestor was rather more bearish when it came to making an IDEX token price prediction. The site said that, by August 2023, the token's value could have dropped significantly and it might trade at $0.00847.
When considering a IDEX token price prediction, it is important to keep in mind that cryptocurrency markets remain extremely volatile, making it difficult to accurately predict what a coin or token's price will be in a few hours, and even harder to give long-term estimates. As such, analysts and algorithm-based forecasters can and do get their predictions wrong.
If you are considering investing in cryptocurrency tokens, we recommend that you always do your own research. Look at the latest market trends, news, technical and fundamental analysis, and expert opinion before making any investment decision. Keep in mind that past performance is no guarantee of future returns. Never trade with money that you cannot afford to lose.
FAQs
How many IDEX are there?

On 9 August 2022, there were 663,086,713.47 IDEX in circulation out of a total supply of one billion.
Is IDEX a good investment?

To decide whether IDEX is a good investment, you should carry out your own thorough research. Even high market cap cryptocurrencies have proved vulnerable to the current bear markets. So investors should be prepared to make losses and never purchase more than they can afford to lose.
Will IDEX go up?

While the forecasts at the time of writing were mostly positive, crypto predictions are very often wrong. It is also worth noting that cryptocurrencies can be highly volatile, and prices can go down just as easily as they can go up. In volatile cryptocurrency markets, it is important to do your own research on a coin or token to determine if it is a good fit for your investment portfolio.

Whether IDEX is a suitable investment for you depends on your risk tolerance and how much you intend to invest, among other factors. Keep in mind that past performance is no guarantee of future returns. And never invest money that you cannot afford to lose.
Should I invest in IDEX?

This is a question that you will have to answer for yourself. Before you do so, however, you will need to conduct your own research and never invest more money than you can afford to lose because prices can go down as well as up.
Related reading