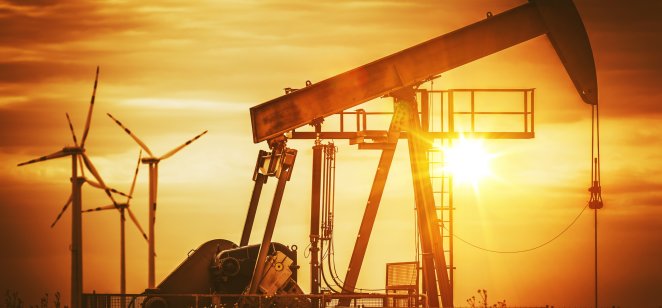 Energy makes the world go round. At the dawn of the 20th century, new technologies and environmental concerns shifted the focus from coal, as the major energy source, to oil. Since then, a new era in an oil-based economy has emerged.
What is crude oil?
Crude oil is unrefined petroleum. A naturally occurring type of fossil fuel, oil is composed mainly of hydrocarbon deposits. This non-renewable finite resource is refined to produce diesel, gasoline and numerous petrochemicals. Oil is highly demanded and extremely valuable all over the world.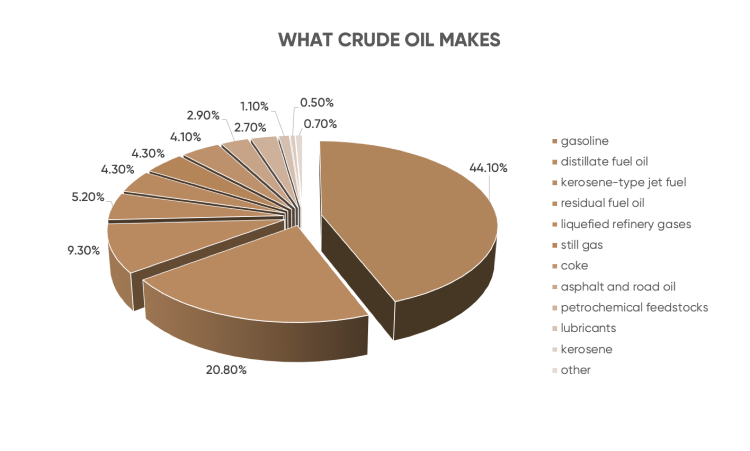 Why crude oil is so valuable
Today, crude oil and its derivatives are the most-traded commodities in the world. This highly valuable and significant resource serves as a popular financial instrument, commonly used for hedging, portfolio diversification and price speculation.
Oil consumption: global statistics
According to the International Energy Agency (IEA), the total global consumption of oil is approximately 93 million barrels per day. The world's top 10 major oil consuming countries are the following: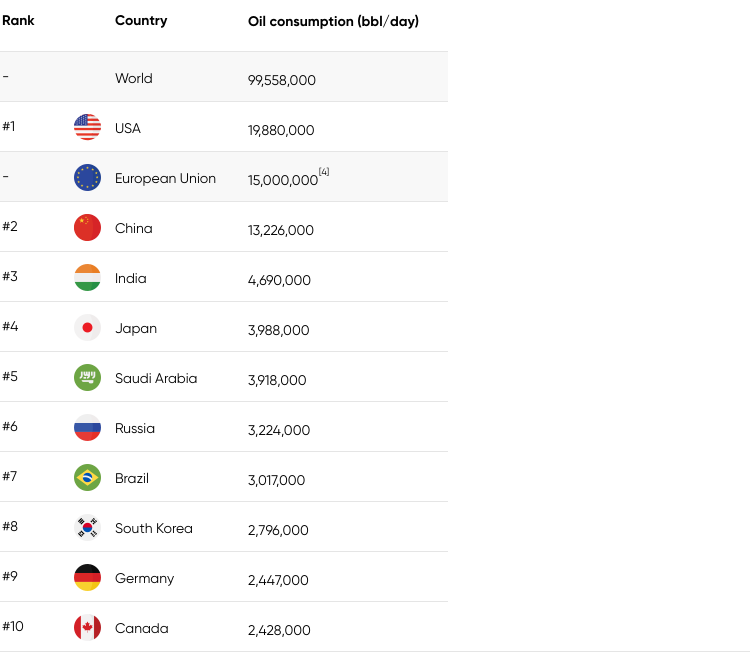 Oil analysis and forecast up to 2023
The value of crude oil mostly depends on supply and demand as the key drivers of price formation. The International Energy Agency (IEA) claims that the global oil demand will be continuously growing due to the increasing world's population and energy consumption, as well as the growth of aviation, transportation and petrochemical industries.
According to the IEA's forecast, in the next 5 years, the oil trading market will be driven as follows:
A strong world economy will use more oil, increasing global oil demand;

Petrochemicals will be the key drivers of oil demand growth, especially in China and the US;

With OPEC capacity growing slowly, attention will be focused on countries outside of the bloc, dominated by the United States. Canada, Brazil and Norway will also contribute to the oil supply growth;

Global crude oil refining capacity will grow;

By 2023, the oil market might be tightened, due to the increased risk of price volatility.
Crude oil price history
In terms of historical price action, crude oil hit its all-time high of $145.31 per barrel in July 2008. The commodity's record low of $1.17 happened in February 1946. In 2018, the average US crude price was fluctuating around $67.22. The latest crude oil price as of 21 February 2019 was $57.46.
Crude oil price history: let's explore some major historical events that influenced crude oil trading.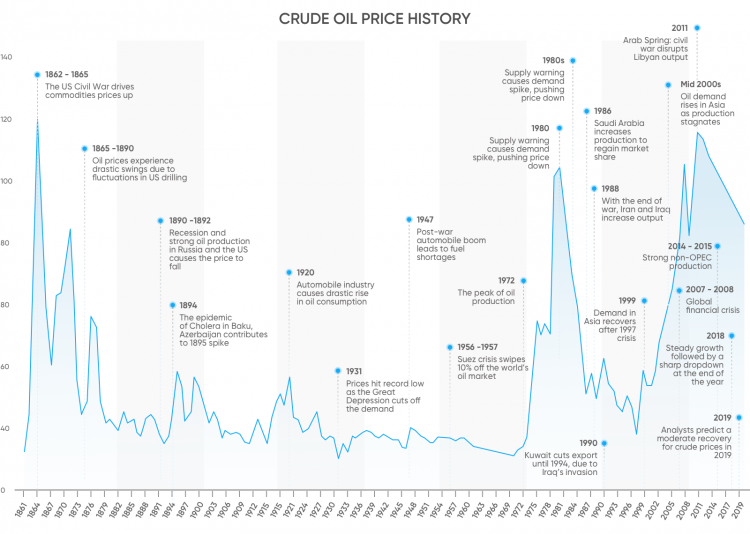 Read more about oil trading: