Hindenburg Research offers $1m for Tether stablecoin info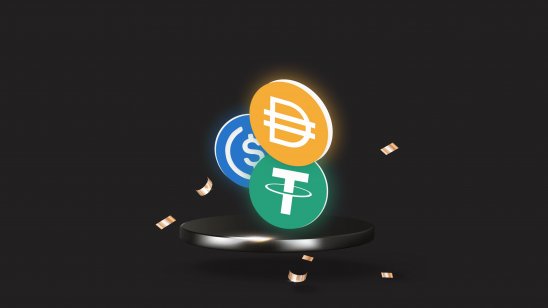 A global forensic research firm is offering a $1m (£724,185) reward to anyone who can provide information on the cryptocurrency Tether's "stablecoin" backing.
Hindenburg Research, which is based in New York, said on Tuesday that it has doubts about Tether's legitimacy given the cryptocurrency's "sparse reports," the company said in a press release.
"We feel strongly that Tether should fully and thoroughly disclose its holdings to the public," Nathan Anderson, one of Hindenburg's founders, said in a statement. "In the absence of that disclosure, we are offering a $1,000,000 bounty to anyone who can provide us exclusive detail on Tether's supposed reserves."
"Cynical bounty"
On Thursday, Tether responded to Hindenburg's proposal by saying the firm's "cynical bounty" is a "pathetic bid for attention."
"Tether's history of always honouring our customers' needs, while navigating developing regulations and industry norms, shows our primary commitment to our stakeholders through trust and innovation," Tether said in a statement.
Hindenburg's inquiry comes as Tether weathers a flurry of legal challenges, most pertinently from the New York State Attorney General's Office and the Commodities Futures Trading Commission (CFTC).
In February, Tether agreed to pay more than $18.5m to settle allegations that it failed to register as a securities exchange in New York.
Last week, the CFTC ordered Tether to pay more than $42.5m in fines to settle allegations that the company made "false or misleading statements" about its stablecoin product.
About stablecoins
Stablecoins are digital assets that are backed by either fiat currency, another cryptocurrency, or another exchange-traded product. Some of the most popular examples are Tether, which is supposedly backed by the US dollar, PAX Standard, and True USD.
However, some have raised concerns about the quality of these assets given the lack of reporting requirements surrounding the crypto space.
On 7 October, Bloomberg Businessweek published a report detailing documents that show Tether has extended billions of dollars to Chinese companies and may even own debt from the beleaguered firm Evergrande.
The report also said Tether has extended similarly sized loans to Celsius Network, another cryptocurrency company that has come under the scrutiny of regulators in states like New Jersey, Texas, and Alabama.
Read more: Global banking risk group warns of cryptocurrency threat