Glitch makes instant gazillionaires out of crypto holders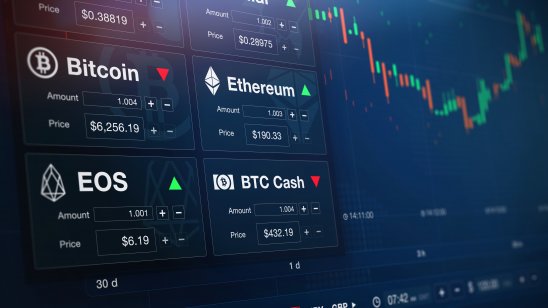 Many cryptocurrency holders across the world briefly became gazillionaires Wednesday after a glitch in the Coinbase (COIN) and CoinMarketCap systems sent their asset prices into the trillions of dollars.
While the issue made for a laughing matter overall, it also exposed investors to ongoing risks that cryptocurrencies have struggled to manage. Namely, that the assets and exchanges are inherently exposed to hacks and technical malfunctions and that their true value is still unknowable.
Technical difficulties
For a brief period, Coinbase showed Bitcoin's value at near $778bn compared to its trading price of $48,000 per unit.
CoinMarketCap, a popular crypto data website that is owned by the Binance exchange, also showed highly inflated stablecoin prices. For example, Tether, which is tied to the US dollar, spiked to $14m before falling to its normal price.
Both issues were resolved, the companies said on Twitter.
"Following the irregularities we observed on our platform this afternoon, despite the issue having been fixed, we will be rebooting our servers as a final step in accordance with our internal remediation plan," CoinMarketCap tweeted. "Apologies for the inconvenience."
What is your sentiment on BTC/USD?
Vote to see Traders sentiment!
Poking fun
CoinMarketCap continued to poke fun at the irregularity by asking its followers, "how did it feel to be a trillionaire for a couple of hours?"
However, cryptocurrencies are no laughing matter for many users. There are 78.5 million unspent Bitcoin transaction outputs, a total that surpasses the previous all-time highs recorded in April 2021, according to data from Blockchain.com.
Similarly, El Salvador recently adopted Bitcoin as its legal tender, adding another 6.4 million users overnight.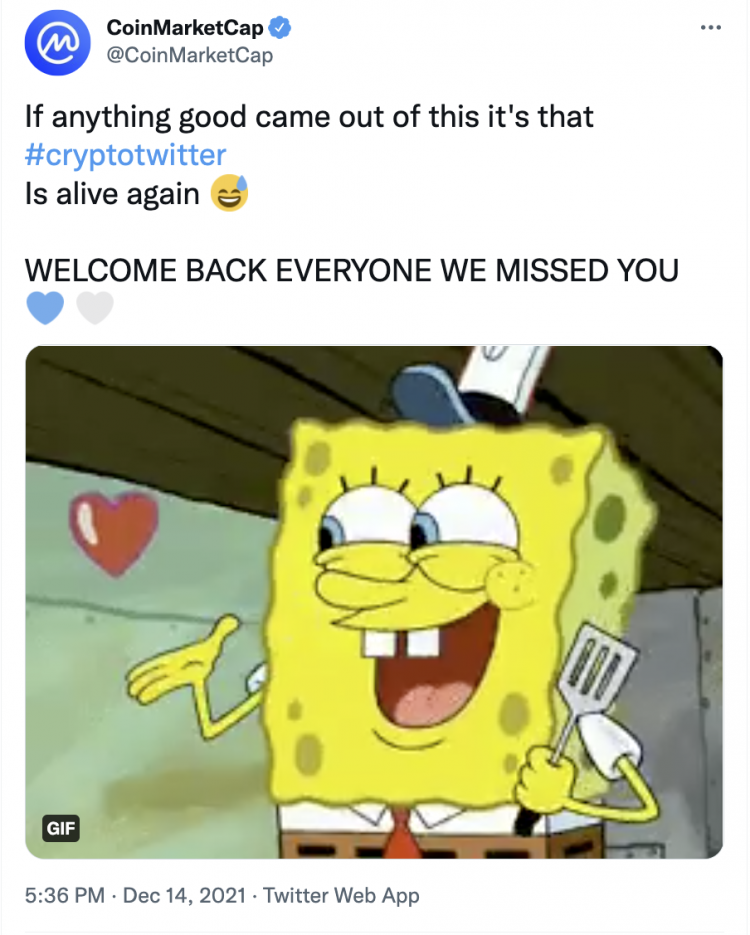 CoinMarketCap tweet
Crypto value
The episode also raised questions about how to value cryptocurrencies.
Despite its claim as a leaderless technology, some researchers have found that the price of the digital assets is closely linked to the sphere of influence of its promoters.
A report by trading platform eToro found that MicroStrategy CEO Michael Saylor's tweets tend to usher Bitcoin's price up by about 4.4%, though the tweets tend to depress investor sentiment.
Others have deemed that the price is more economically fundamental. Analysts at Ernst & Young said they typically rely on the quantity theory of money to perform their crypto valuations. This theory states that prices should be relative to the total money supply in an economy.
According to Federal Reserve data compiled by Trading Economics, the US total money supply has grown significantly over the last year up to $6.3trn, corresponding with rising inflation levels.
Over the same timeframe, the total crypto market capitalisation has grown from more than $600bn to $2.25trn as of 15 December.
Read more: Dogecoin up 8% following a tweet by Elon Musk