FTX Trading closes latest funding round with $25bn valuation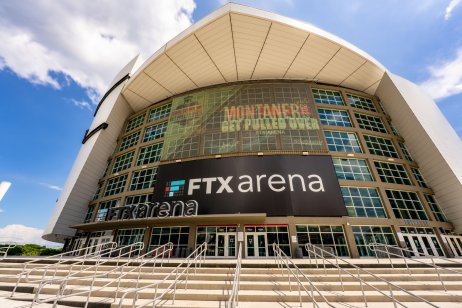 Bahamas-based cryptocurrency exchange FTX Trading closed its Series B-1 round of funding with a valuation of $25bn.
The company raised $420.69m in the round which saw participation by 69 investors including leading Southeast Asia-based investors Temasek and Sea Capital as well as global investors such as Ontario Teachers' Pension Plan Board, Sequoia Capital, Lightspeed Venture and BlackRock.
"We founded FTX two years ago with the idea of creating a better financial marketplace. Today, we are focused on establishing FTX as a trustworthy and innovative exchange by regularly engaging with regulators around the world," said Sam Bankman-Fried, CEO of FTX, in a statement.
FTX to broaden product suite
FTX had completed its Series B round of funding only in July 2021 and had initially raised $900m, which subsequently increased to $1bn. Since that round of funding, the company established its global headquarters in Bahamas and secured licenses under new regulatory frameworks in Bahamas and Gibraltar.
"The additional capital and group of investors will let us provide the experience our users deserve and address other adjacent market opportunities including equities, prediction markets, NFTs [non-fungible tokens] and videogame partnerships," said Ramnik Arora, head of product at FTX.
"Lightspeed is excited to double down in FTX's B-1 round…We believe FTX will continue to be a leader in powering crypto transactions across financial services and consumer businesses," said Amy Wu, general partner at Lightspeed.
High profile clients
Since its July fundraising, FTX has grown its user base by 48% and its average trade volume has increased 75%, now averaging $14bn a day in daily volume.
Launched in 2019, the exchange is known for its high-profile clientele as well has having the likes of American football superstar Tom Brady and his wife, supermodel Gisele Bündchen, as investors.
Read more: Shares in crypto exchange Coinbase jump on NBA deal