Fidelity launches direct-hold bitcoin funds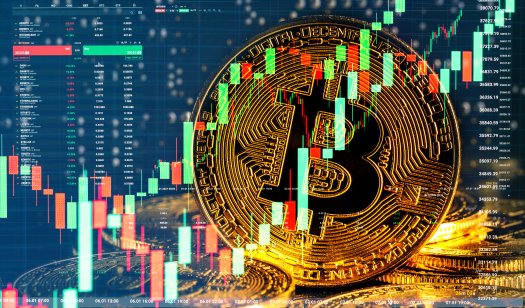 Institutional firms' embrace of cryptocurrencies continues with Fidelity Investments Canada launching two crypto-themed investment products as soon as Thursday.
The Fidelity Advantage Bitcoin ETF allows investors to gain exposure to bitcoin in order to diversify a portfolio with the world's largest cryptocurrency. The fund will hold custody of digital assets itself.
"We believe that cryptocurrency is a valid asset class that we would like to provide as an investment option for retail investors in Canada by including this in our product offering," Fidelity Canada's vice president of corporate affairs Chris Pepper told Capital.com.
Emerging technology
Although cleared by the industry regulator in Canada, funds that directly hold crypto have yet to be allowed to offer their investments on the US market by the US Securities and Exchange Commission.
"This product offers investors exposure to an emerging technology, and including it in a traditional portfolio of stocks and bonds may be beneficial from a portfolio diversification standpoint," Pepper said.
The ETF will trade under the FBTC ticker on the Toronto Stock exchange and an associated mutual fund will trade under FBTC.U.
What is your sentiment on BTC/USD?
Vote to see Traders sentiment!
Crypto services
At the same time, Fidelity Canada's Clearing arm, which provides investment custody and clearing services, has become the nation's first regulated entity to offer crypto trading and custody services for institutional investors, opening the door to more fund firms offering crypto investments in Canada.
"In addition to these institutional clients, Fidelity Clearing also has an exemption allowing it to support Canadian-registered mutual funds with the same custody and transaction services," Fidelity Canada's Pepper said.
"The Canadian regulators worked tirelessly and cooperatively with Fidelity. This was a complex regulatory file with everyone working towards the common goal".
Tax-efficient savings
Fidelity Canada's new crypto ETF and mutual fund are eligible for the tax-efficient retirement and savings programmes known as registered retirement savings plans and tax-free savings accounts in Canada.
"We expect to launch the Fidelity Advantage Bitcoin ETF and ETF Fund on or around 2 December," Pepper added.
Other crypto-themed funds and ETFs are already available in Canada from fund firms such as Purpose Investments, CI Investments and 3iQ.
Read more: ETH eyes new all-time high as BTC lags