EUR/USD in 'Mean Reversion Mode' Amidst ECB's Mixed Signals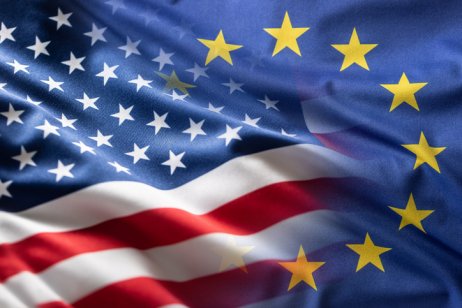 Any material provided is for information purposes only and is not investment advice. Any opinions that may be provided are not a recommendation by Capital Com or its agents. We do not make any representations or warranty on the accuracy or completeness of the information that is provided. If you rely on the information on this page then you do so entirely on your own risk.
Over the past month, EUR/USD has been in 'mean reversion mode,' characterised by price consolidation within a turbulent ascending channel. The erratic and unpredictable nature of this price channel reflects the mixed signals emanating from the ECB:

In a recent newspaper interview, ECB Vice President Luis de Guindos stated, "we are not there yet" in response to inquiries about reducing interest rates. He stressed the importance of exercising caution and prudence, citing potential risks in the inflation outlook for the coming months. Nevertheless, Guindos also highlighted that leading indicators are pointing toward a more negative growth outlook than previously anticipated.

During this period, prices have been retracing the sustained sell-off that occurred from mid-July to early October, bringing EUR/USD tantalisingly close to the 38.2% Fibonacci retracement level. This critical Fibonacci level coincides with the Volume Weighted Average Price (VWAP) from the July highs. When combined with the upper boundary of the retracement channel, it creates a significant confluent resistance zone.

EUR/USD Daily Candle Chart
Past performance is not a reliable indicator of future results

On the lower timeframe 4-hour candle chart, a new swing high has recently formed at the channel's apex, just below the 38.2% Fibonacci level and anchored VWAP. Traders should keep a close eye on the potential retest of this swing high in the coming days, as it could present an opportunity to initiate a short position.

EUR/USD 4hr Candle Chart
Past performance is not a reliable indicator of future results

Risk Management:

Traders considering a short position on EUR/USD as prices approach the resistance zone should take into account the short-term bullish momentum and adjust their stop placements accordingly. The support levels outlined on the 4-hour candle chart above can serve as guidance for setting targets.

Looking ahead, the upcoming weekly Jobless Claims report and a panel discussion featuring Federal Reserve (Fed) Chair Jerome Powell on "Monetary Challenges in a Global Economy" will be closely monitored. Furthermore, the US Consumer Price Index release next week could provide confirmation of the current market outlook.