Currency Markets Brace for Rate Decisions as Cable Consolidates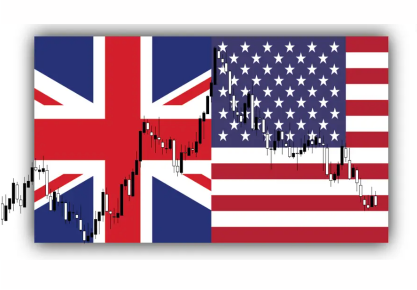 Any material provided is for information purposes only and is not investment advice. Any opinions that may be provided are not a recommendation by Capital Com or its agents. We do not make any representations or warranty on the accuracy or completeness of the information that is provided. If you rely on the information on this page then you do so entirely on your own risk.
Central Banks Tread Carefully: Fed and BoE Expected to Maintain Interest Rates

In the coming week, central banks on both sides of the Atlantic are set to announce their interest rate decisions. The Federal Reserve, led by Chair Jay Powell, has acknowledged a "range of uncertainties" in the US economy. Consequently, Powell has pledged to proceed with caution when considering changes to interest rates, indicating a likely continuation of the current rate of 5.5% in the near term.

On Thursday, it will be the Bank of England's turn. Their concerns revolve around persistent high inflation and the fragility of the UK's economy. In response to these economic challenges, they are expected to mirror the Fed and maintain the interest rate at 5.25%.

Technical Outlook

On the daily candle chart (below), cable remains entrenched in a clear downtrend. The broken June swing lows have now become resistance, with prices forming two lower swing highs over the past month. This pattern suggests that as cable consolidates, it is trending toward the October lows, potentially forming a bearish descending triangle.

GBP/USD Daily Candle Chart
Past performance is not a reliable indicator of future results

On the hourly candle chart (below), it's evident that cable is currently retracing last week's downward move, which occurred between Tuesday (24th) and Thursday (26th). The market is encountering resistance at the 38.2% Fibonacci retracement level, with other key Fibonacci retracement levels (50% and 78.6%) closely watched by short-term traders.

GBP/USD Hourly Candle Chart
Past performance is not a reliable indicator of future results

Risk Management:

Interest rate decisions can significantly impact short-term volatility in currency pairs. For those considering trading GBP/USD, the Average True Range (ATR) serves as a valuable tool to help traders adjust stop losses and limit orders to account for the currency pair's volatility.