Crypto news: Christmas 'miracle needed' for BTC to take off in time for holiday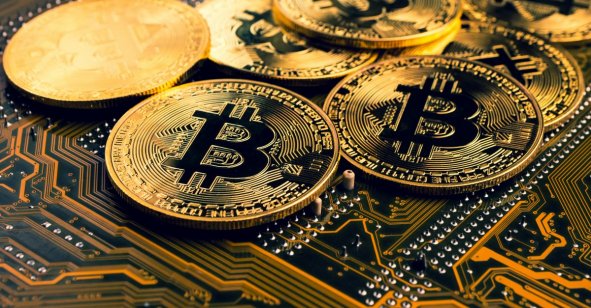 Cryptocurrencies continued to trade sideways to down over the weekend. "Bitcoin (BTC) needs a small miracle for a $100,000 (£) Christmas," wrote PlanB, the pseudonymous Dutch analyst known for his flagship stock-to-flow bitcoin price prediction model, which predicted the crypto to hit the mark by the holiday.
"Will I ditch stock-to-flow model if this does not happen? Nah, I actually like being at the lower bands. In fact I published the model at the lower bands in March 2019 with BTC below $4,000," he added.
PlanB's alternative model, flooe model, missed its price prediction for November close for the first time.
On 1 December, PlanB wrote on Twitter: "Floor model first miss (after nailing August, September, October). No model is perfect, but this is a big miss and the first in 10 years! Outlier/black swan? I will give Floor model one more month. S2F [Stock-to-flow] remains unaffected and on track to $100,000."
Things have changed, with BTC settling under $50,000 for most of December. But, bitcoin is up 56.24% year-to-date.
On Twitter, cypto analytics company Santiment said that we are seeing "signs of bitcoin capitulation... This is the most negative trader commentary since early October, a good sign prices can finally bounce after all the FUD (fear, uncertainty and doubt)."
What is your sentiment on DOGE/USD?
Vote to see Traders sentiment!
Bitcoin needs a small miracle for a 100K Christmas. Will I ditch S2F model if this does not happen? Nah, I actually like being at the lower bands. In fact I published the model at the lower bands in March 2019 with btc below 4K. pic.twitter.com/L1m0jFGNYM

— PlanB (@100trillionUSD) December 18, 2021
Other crypto news:
Bank of England will step up cooperation with its global counterparts, the Times reports. The central bank is said to want tighter rules around crypto assets on international scale
Quote of the day: "I'm not looking at my portfolio balances again until 2022"
Reddit poster taking a mental health break from checking their portfolio during market volatility
"I'm done for the holidays. I'm optimistic long term on crypto and have all the positions I want for the immediate future. But this current multi week slide is just exhausting and there is no reason for me to keep watching it. The market is going to do what the market will do. All these predictions about four year market cycles, blow off tops, etc. have been completely wrong and nobody knows......you know the rest of the saying. So Merry Christmas, Happy Hanukkah, Happy Kwanzaa or just Happy New Year if you don't celebrate any of those. Looking forward to seeing my balances on Jan 1."
Round-up of coins by market capitalisation:
As of 11:30 GMT:
Bitcoin (BTC) was down 2.65% over the last 24 hours and trading $45,893.99
Ether (ETH) sunk 3.23% to $3,799.24
Binance coin (BNB) dropped 4.2% to $513.33
Winners and losers:
Terra (LUNA) and avalanche (AVAX) saw 29.32% and 22.14% weekly gains
Shiba inu (SHIB) and polkadot (DOT) were among the biggest weekly losers from the top 20 coins, losing 15.23% and 14.83%, respectively
Read more: The UK wants to regulate crypto. What will that look like?