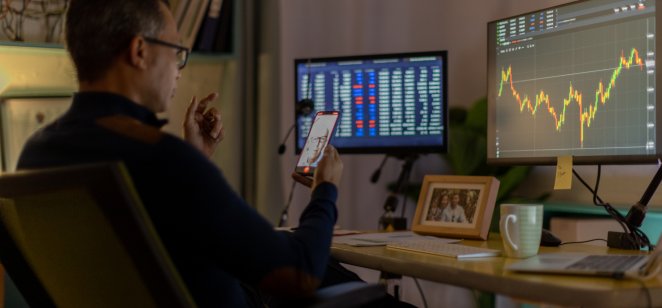 Content
Many traders did not take a holiday on Monday, spelling bitcoin and altcoin price increases.
Many conventional investment markets were closed due to the Fourth of July celebration in the US and other national holidays elsewhere. But cryptocurrency investors still opened their wallets and bought into bitcoin and most top 100 digital assets.
ETH to USD
Bitcoin gets above $20,000
Bitcoin (BTC) got back above $20,000 after hovering at the $19,000 level late last week. While both BTC and ether (ETH), the coin backed by the Ethereum blockchain posted large gains, altcoin prices jumped with them. Notable altcoin gainers included binance (BNB), maker (MKR), AAVE, zcash (ZEC), and Solana (SOL), which has been rocked by its troubled parent company's crypto lending arm Solend.
What is your sentiment on BTC/USD?
Vote to see Traders sentiment!
SOL to USD
Solend tried to beach whale
Solend recently tried to take over a whale – i.e. a large investor – to avoid taking a large financial hit. The investor appeared to be in danger of defaulting on a $108m US dollar coin (USDC) loan and tether (USDT).
The loan was collateralized with SOL, which was in danger of being liquidated if its price fell to $22.30, Solend said.
VGX to USD
Voyager token falls, rallies
Unlike most altcoins, Voyager's token (VGX) spent the day down – but rallied during evening trading in North America. VGX faces questions about its future as Voyager Digital tries to keep operating effectively and recover a $650m (£536.72m) debt from Three Arrows.
MAS gets mad
Three Arrows was blasted by the Monetary Authority of Singapore (MAS) on the weekend for providing "misleading information" about its assets under management.
Read more