Supermarket to stock market: from Coca Cola (KO) to Kellogg's (K) will these grocery stocks outperform again in 2023?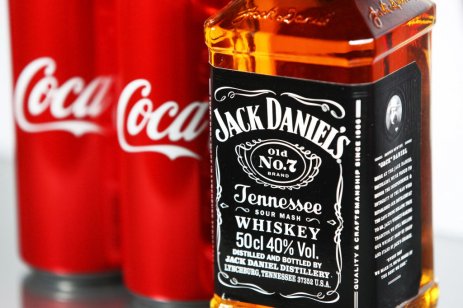 There's no denying that supermarket shopping baskets have gone up this year, rising prices at checkouts have plagued consumers globally and Office of National Statistics (ONS) figures show food prices have risen by over 16% this year.
With that said, even though consumers have had to foot the bill and pay a high price for their weekly groceries, the stocks they purchase have benefited greatly and not just over the last 12 months, but also over a 10-year period.
"Companies such as Coca-Cola (KO), Nestlé (NESN), Unilever, (ULVR) Premier Foods (PFD), Kellogg's (K) and Cranswick Plc (CWK), have all generated significant investment returns over the last 10 years, with a £5,000 investment in 2012 seeing handsome returns across the board," analysts at AJ Bell wrote in a note.
KO stock price has been up 6% year-to-date, benefiting from the World Cup, but also consumers desire to drown their inflation woes with a fizzy drink.
The Coco Pops and Crunchy Nut producer, Kellogg's (K) has seen its share price rise 12% this year.
What is your sentiment on KO?
Vote to see Traders sentiment!
Coca-Cola (KO) share price chart
Supermarket stocks like K are doing well.. but challenges await
So, it seems certain stocks could beat the recession and benefit investors, but why have they performed so well, what's the downside for these stocks and what can investors expect to see from them in 2023?
"Nestlé (NESN) and Kellogg's (K) saw returns of 148% and 82%, worth £10,782 ($13,136) and £7,321 respectively, while the same investment into Unilever (ULVR) would have generated total returns of £12,055 (141%)," AJ Bell analysts said.
"A £5,000 investment in Coca-Cola (KO) 10 years ago would have given a strong return of 130%, but lesser-known Cranswick (CWK) – the UK's leading producers of meat and ready-to-eat meat products in supermarkets – would have seen investors' returns of 381%, or £24,058, on a £5,000 investment made 10 years ago."
Why have these stocks performed so well over the last 10 years and even appear to be beating the woes of inflation?
Well, Daniel Coatsworth, Shares Magazine editor and AJ Bell stock market analyst believes it's down to ownership. Companies like Unilever (ULVR) own the brands that people fill their baskets with. These items are seen as essential to shoppers, who are also happy to pay a premium for them, as they believe they are of higher quality than the cheaper alternatives.
"The brand powerhouses have significant distribution power, meaning the products are readily available to buy and they often get good positioning on the supermarket shelf," Coatsworth said.
"Products that are bought week in, week out create a steady stream of income for the brand owners, money which can be used for marketing, product innovation, operational efficiency improvements and to pay dividends to shareholders."
But there are challenges that investors need to be aware of – if they are to take a chance on these supermarket stocks.
"Investing in these businesses is not without risk. The current cost-of-living crisis means some shoppers are buying more supermarket own-label products for affordability rather than taste reasons, yet this might only be a temporary phenomenon and one that disappears when we come out the other side of a recession," Coatsworth added.
This decline is echoed in some of these companies share prices. Premier Foods (PFD) stock price has dropped 5% this year and Cranswick (CWK) share price has fallen 17% year-to-date.
"Consumer brand companies have suffered from slow growth in the past, so investors should not expect a big profit surge each year," Coatsworth said.
Kellogg (

K) share price chart
Despite challenges some supermarket stocks are set to outperfrom in 2023
"Instead, the attraction for investing in these types of businesses is their ability to generate lots of cash than can be reinvested back into their business to make them even more competitive in the future. They are very much long-term investments rather than a quick win," Coatsworth added.
But despite these challenges, some stocks are still outperforming during these challenging macro-economic times.
Coca-Cola (KO) has outsmarted the market with its savvy marketing and the group has always managed to keep its brand at the centre of shopper's minds.
Back in June, KO announced it would team up with Jack Daniel's Whiskey producer Brown-Forman and produce a ready-to-drink whiskey and Coke in a can. Making it easier for consumers to have the popular JD and Coke cocktail.
"KO is also pushing hard to have greater amounts of recycled packaging and offer different product sizes – something that should play to its strengths if shoppers in a recession still want to buy its products but can only afford a smaller amount," Coatsworth said.
Premier Foods

(PFD) share price chart
"Coca-Cola (KO) is expected to generate $42.73bn revenue in 2022, $43.96bn in 2023 and $46.35bn in 2024."
Cereal maker Kellogg's (K) is in the process of splitting into three companies and the spin-off should be complete by the end of 2023.
Analysts believe that each business unit should benefit from a tighter focus and be more agile with business decisions.
Despite rising inflation and the markets in disarray, certain stocks have benefited from these challenging times. Investors should be aware, however, that even though these stocks are beating the recession now, the mission for them to stay on the top of their game is high.