Business news: Omicron dominates, Cyber Monday a let-down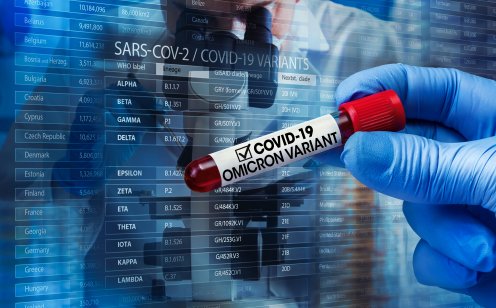 Key points
Oil prices rebounded today after Friday's meltdown as investors wait to hear if the Organization of Petroleum Exporting Countries (OPEC) is going to suspend its planned production increase due to the spread of the latest Covid-19 variant.
The new variant, Omicron, has sent markets into a tailspin as investors weigh the risks of the highly mutated strain, and Asia-Pacific markets extended their losses today, as fears of fresh lockdowns and border closures persisted.
The oil tanker shipping company Frontline has revealed a net loss of $33.2m (€29.4m) for the third quarter and described it as a "challenging period" for the industry.
Retailers in the US are expecting to see fewer sales this Cyber Monday as there are fewer deals to be had. US retailers are estimated to generate online sales of up to $11.3bn on Cyber Monday, a decline in growth from a year earlier, according to a report from Reuters.
What is your sentiment on BTC/USD?
Vote to see Traders sentiment!
Business and economic news
Shares in the

Scottish soft drinks producer

AG Barr

rose today after the maker of Irn Bru revealed that full-year profits should be ahead of market expectations.

Shares in the online lender

Amigo Holdings fell 26.5% on the London Stock Exchange on Monday morning after the company published its latest

financial results

and warned it will be forced into liquidation unless a new rescue deal is approved.
Markets
Stocks: US stock index futures rose on Monday as investors rushed to take advantage of losses while awaiting more details on the severity of the Omicron coronavirus variant.
Oil: Brent crude oil futures, gained 3.6% to $75.35 per barrel (bbl) on Monday. West Texas Intermediate (WTI) advanced 4.36% to $71.12/bbl.
Gold: Gold prices moved higher on Monday as concerns over the impact of the Omicron coronavirus variant offset a stronger dollar.
Forex: Friday's shock over the new Covid variant sent markets wild but Monday was much calmer. The dollar strengthened then dipped in early European trading today, the euro fell, and the yen steadied.
Crypto: Bitcoin rebounded today after Friday's fall. The cryptocurrency rose by 5.3%
What to watch today
In a bid to accelerate its vehicle electrification, Nissan announced it will spend 2trn yen ($17.59bn) over five years to catch up with competitors.
Brazilian airline Azul SA announced today it made an offer earlier this month to combine with Chile's LATAM Airlines Group (LTM.SN), which is facing bankruptcy, but had reconsidered as a result of an overly high valuation.
A thought. While it is too early to have definitive data, early reported data suggest that the Omicron virus causes 'mild to moderate' symptoms (less severity) and is more transmissible. If this turns out to be true, this is bullish not bearish for markets.

— Bill Ackman (@BillAckman) November 29, 2021
Read more: Omicron: UK introduces measures to combat Covid-19 variant