Boohoo and Asos: Can the UK online fashion industry set favourable trends in 2023?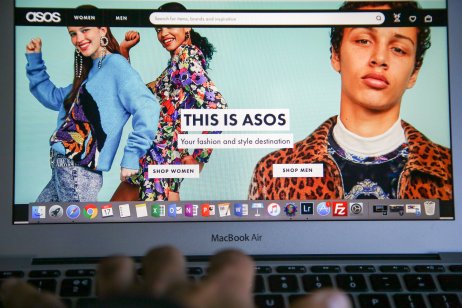 It is no secret that both Boohoo (BOO) and ASOS (ASC) are struggling to adapt to the post-pandemic world. There has certainly been a reality check from the Covid-impacted trading highs both enjoyed not so long ago.
Both benefited from the boom in online shopping and being able to trade through successive lockdowns, unlike many of their high street rivals.
For the year to end of February 2021, Boohoo's adjusted pre-tax profit climbed by 37%.
Similarly, Asos saw revenues soar by 24% to nearly £2bn for the six months to end of February 2021 in what the firm called the "net Covid tailwind".
Since then, the story has not been quite so rosy. In May 2022, Boohoo reported a 28% fall in annual earnings indicating weakening consumer demand and rising costs.
An increase in customers returning clothes, delivery disruptions as well as well as reports that the company was underpaying garment workers at factories in the UK (resulting in consumer boycotts), all contributed to the share price sinking.
Asos was also impacted by the increase in customer clothes returns – during Covid and the enforced work-from-home culture, leisurewear became more popular, and this boosted profits as leisurewear is less likely to be returned than more formal clothes. Like Boohoo, it has since been hit by higher costs and inflation.
Boohoo (BOO) share price chart
In its annual report for 2022, Asos revealed a pre-tax profit of £22m for the year to end of August; compared to £193.6m for 2021. City watchers will be keen to see the company's latest trading update due this week.
To provide some context on just how hard Asos and Boohoo shares have been hit – consider the fact that Asos stock price has fallen 72% in the past year to its current level around 587p.
Bohoo is down 64% over the same period at around 39p. It is true that both stocks have seen a recovery of sorts at the tail end of 2022 and beginning of 2023 – but should we read much into this?
Danni Hewson, financial analyst at AJ Bell is not overly optimistic for both names - at least in the short term.
"2023 is likely to be just as tricky for online fashion businesses like Boohoo and Asos as the past year was. Whilst price pressures are starting to ease and supply log jams appear to have dissipated the savings cushion and pent-up demand that were evident in 2022 are also likely to have slipped away".
She points out that some costs will remain high, from staffing and energy to distribution and even with the clamp down on costly returns the online fashion model needs careful tending.
What is your sentiment on BOO?
Vote to see Traders sentiment!
Look and feel shopping
"People have returned to the high street; they've rediscovered the joy of a shopping trip and an opportunity to touch and try before they buy. If that opportunity comes along with online options like those provided by hybrid retailers like Frasers and Next, so much the better.
She adds: "Retail is complex and constantly evolving. Not only do Boohoo and Asos need to get the fashion right they also have to tap into changing shopping habits.
"Whilst the bricks and mortar playing field has shrunk the online game is more competitive than ever and that simply isn't sustainable now the share of online sales have stabilised."
Hewson says retailers will have to be smart; they will have to focus on further cost cutting and tapping into their consumers needs and wants. "With less discretionary income to spend every purchase will mean more and the fight for every pound will be cutthroat and not all players can be winners."
Jason Hollands, managing director of Best Invest echoes Hewson's sentiment towards the two fashion names.
"In times like these, many people are going to have to seriously tighten their belts, which means spending less on non-essential items, as well as going out less."
He adds: "In this market, investors are likely to place increased value on companies with strong pricing power, a protect moat of high margins and able to generate attractive and well-covered dividend yields. Neither of these companies pays a dividend and the prospects of that happening any time soon are low given trading headwinds."

The one curve ball to this gloomy prognosis is, Hollands argues, if these businesses undergo some form of restructuring – such as Asos selling Topshop, or if either business is bid for. But he doesn't think investors can bet on those types of outcomes.
Eleonora Dani analyst at Shore Capital has retained her 'hold' recommendation Boohoo, expecting some positive read-across from Next's strong trading update last week.
'While we think Boohoo played Black Friday relatively well, higher return rates will likely constitute a drag on profitability,' she said.
Dani added: "Our outlook for 2023 is cautious, particularly for value offers, but we continue to see an opportunity in Boohoo, which we prefer over Asos. However, with shares trading on a full-year 2023 enterprise value/Ebitda [multiple] of 7x, we see the valuation as full, noting a lack of catalyst in the short term."