BlackBerry stock forecast: Will it reach double-digit prices?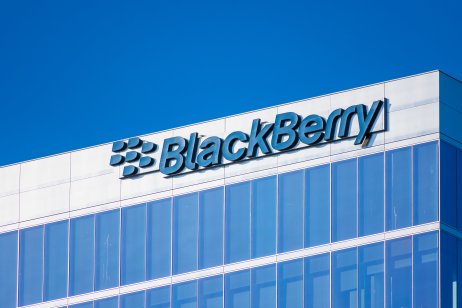 Formerly known as Research in Motion (RIM), software company BlackBerry (BB) was once the premium smartphone leader through its flagship BlackBerry phone.
Between 2007 to 2012, BlackBerry had 20% of the global smartphone market and a 50% share in the US.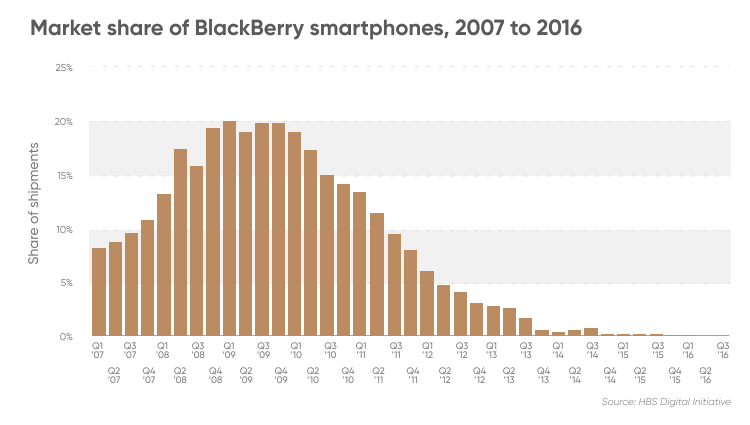 Under CEO John Chen the company made a successful transition into the software and connected devices industry, otherwise known as the Internet of Things (IoT). Rebranded from RIM to BlackBerry, in 2017 the company positioned itself as a software company focused on providing enabling technologies to ensure the safety and security of all the devices and systems businesses rely on.
Having secured ownership of nearly 96% of the cyber threat landscape, the company was responsible for preventing over 165 million cyberattacks in 2021. Its safety-certified software is present in more than 195 million vehicles. The company has connected over 500 million mobile, desktop and IoT endpoint devices since its initiation.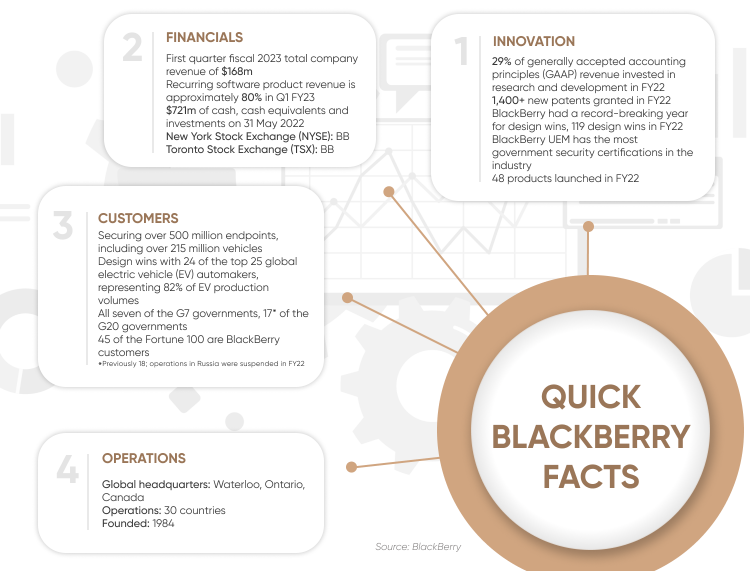 A leader in the intelligent security software business, Blackberry no longer sells handheld devices. On 4 January 2022, the company decommissioned the infrastructure and services used by its legacy software and phone operating systems.
On 23 June, BlackBerry released results for the quarter ending 31 May 2022. While revenues and gross profit declined on the previous year, the BB stock price rallied by approximately 6%.
What's driving this optimistic investor sentiment for BlackBerry? In this article, we undertake some stock analysis, gain insights on BlackBerry stock predictions and form a plausible BlackBerry share price forecast.
BlackBerry stock fundamental analysis: Q1 fiscal year 2023
In its Q1 fiscal 2023 financial results, published on 23 June, BlackBerry reported total company revenues of $168m – down 3.44%, or $6m, from the previous year's $174m. Blackberry's revenues are driven through its three reportable business segments of IoT, cybersecurity and licensing.
Despite an overall fall in the company's revenues, its IoT and cybersecurity businesses reflected positive top-line year-over-year (YOY) increases.
Despite a tough macroeconomic environment for the automobile industry, BlackBerry's QNX software used in vehicles saw a double-digit jump in its usage. From 195 million to 215 million, the YOY increase was a reflection of the software's superior design which continued to drive demand despite headwinds of Covid-induced lockdowns in China, global supply chain issues, Ukraine war and rising inflationary pressures.
The IoT revenues for Q1 fiscal 2023 were reported at $51m, nearly 19% higher than previous year's revenues of $43m.
For its cybersecurity business, the company sees immense potential in this domain considering the elevated cyber threat levels, globally. To expand its presence in the EMEA region, BlackBerry partnered with Midis Group, a leading technology vendor with a presence in over 70 countries across the EMEA.
Additionally, the company continued to see a high demand for managed services in cybersecurity and has made several enhancements to its Managed Security Service Providers to scale out its go-to market.
From its unified endpoint management business, BlackBerry reported renewal requests from the likes of the US Airforce and the US Navy. The company also closed deals with law enforcement agencies such as the Vancouver Police Department and Royal Canadian Mint in this quarter.
The company's UEM client portfolio also includes leading financial services entities such as the US Liberty Bank, Switzerland's Julius Baer Group and Japan's big four banks. Overall, the cybersecurity business of BlackBerry reported a 5.6% YOY revenue increase.
The licensing and others segment fell 83% YOY from $24m to $4m. At the start of 2022, BlackBerry issued a press release stating its intention to sell off its legacy patents to special purpose acquisition vehicle (SPAC) Catapult. In BlackBerry's latest earnings call, CEO John Chen mentioned that it was no longer under exclusivity with Catapult for the sale and will continue to explore new options as Catapult looks to secure its financing for the transaction.
The adjusted earnings per share (EPS) of -$0.05 beat the analysts' consensus of -$0.06 compiled by TipRanks. Including the one-time litigation cost of $165m, the adjusted EPS for Q1 stood at -$0.31. BlackBerry made no changes to its revenue guidance. It anticipated IoT revenue to be in the range of $200m to $210m and 8% to 12% YOY billings growth through cybersecurity.
Banking on the IoT and cybersecurity business, John Chen said:
"The IoT business maintained its momentum of new design wins in rapidly growing core Auto domains, including Advanced Driver Assistance Systems and Digital Cockpits, and delivered a third consecutive record quarter for pre-production revenues. The Cybersecurity business demonstrated solid traction in the market by recording double-digit year-over-year billings growth. Given its exciting market opportunities, and synergies as the two markets continue to converge, the Company is well-positioned to invest and drive growth."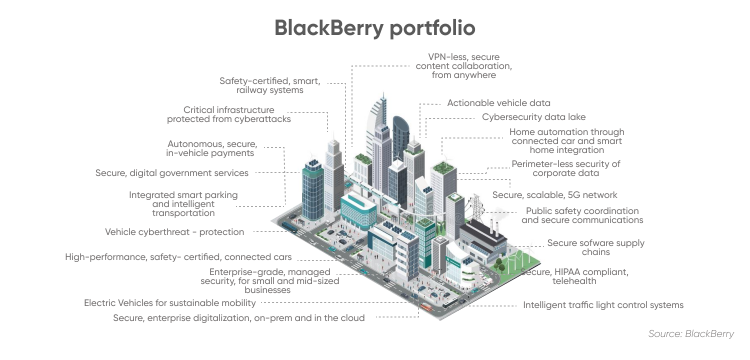 Long-term financial targets: Big reveal at analyst day
On 18 May, BlackBerry released its long-term financial targets at its annual analyst summit event. By providing three and five-year revenue targets, the company anticipated total revenue (excluding its licensing and other revenue business) to grow with a five-year compound annual growth rate (CAGR) of approximately 13%. At this rate of growth, its total company revenue would reach $886m and $1.2bn, by 2025 and 2027, respectively.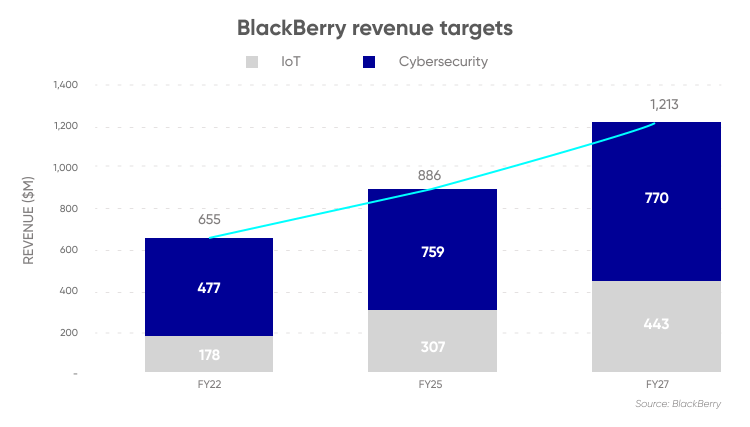 Breaking down this growth further by business units, the company expects its IoT SAM to grow within the range of 8% to 12% over the next three years. At double the industry growth rate, BlackBerry expected its IoT revenue to grow at a five-year CAGR of approximately 20%. Considering its significant share in the automobile market and growing gains in the industrial and medical segments, this faster-than-industry growth forecast seems justified.
In the cybersecurity segments, through its technology portfolio and strong market portfolio, BlackBerry anticipates the revenue to grow with a five-year CAGR of approximately 10%. Anticipating the investment costs to fulfil its long-term forecasts, the company expects to reach cash flow breakeven only by FY 2024. Going forward from FY 2025, BlackBerry anticipates positive EPS as well as cash flows.
BlackBerry stock forecasts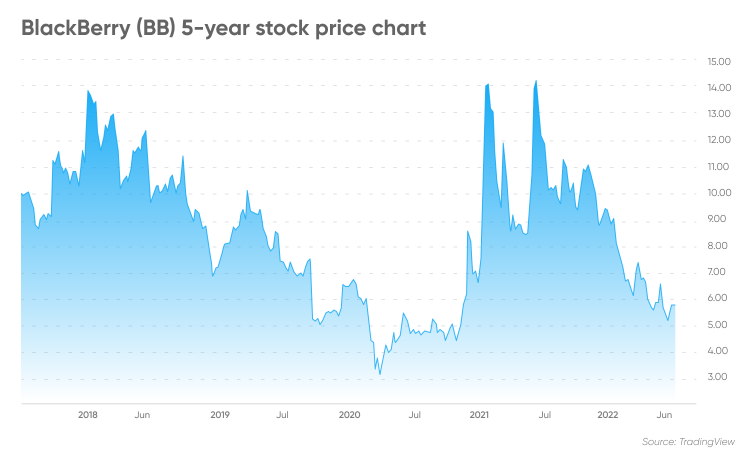 As of 28 June, algorithm-based forecasting service of Wallet Investor was bearish on BlackBerry stock forecast 2022. It estimated the BB stock price to close at $0.000000000281 at the end of December. The BlackBerry stock forecast for 2025 anticipated the stock in the range of $0.000000000333 to $0.000000187 by the end of the year.
Based on the BlackBerry stock predictions by Market Beat, one out of five analysts rated the BB stock as 'buy', two suggested 'hold' and two recommended 'sell'. Their consensus 12-month price target was $6.70 per share, with a potential low of $5 and a high of $9.50. The current analyst price target consensus had an upside of 15.51%, based on the last closing BB stock price of $5.80 as of 28 June 2022.
On 24 June, TD Securities lowered its price target on BB from $6.50 to $5 and kept its 'reducing' rating on the stock. The Canaccord Genuity Group, on 19 May, lowered the price target to $6 from $7. Lastly, sensing normalisation in the BlackBerry valuation, RBC upgraded BB to 'sector perform' from 'underperform' on 21 March 2022. It maintained the price target at $7.
When considering whether to invest in the company's stock, you should always do your own research, considering the outlook and relevant market conditions. A number of factors dictate whether stock prices rise or fall, including the company's fundamentals and broader macro-economic factors. There are no guarantees. Markets are volatile. You should conduct your own analysis, taking in such things as the environment in which it trades and your risk tolerance. And never invest money that you cannot afford to lose.
FAQs
Is BlackBerry a good stock to buy?

BlackBerry recently posted its Q1 financial results for the fiscal 2023 and reported YOY decreases in revenues and profits. However, considering its growth prospects for fiscal 2025 and 2027 appear strong, investors continue to have a positive outlook toward BB stock.

Whether BlackBerry stock is a suitable investment depends on your own investment objectives. You should conduct your own research and then make a decision regarding BlackBerry stock buy, sell or hold. It's important to reach your own conclusion on a company's prospects and the likelihood of achieving analysts' targets.
Will BlackBerry stock go up?

As of 28 June, algorithm-based forecasting service of Wallet Investor projected the BB stock price to close at $0.000000000281 by December 2022. However, analysts' forecasts can be wrong and have been inaccurate in the past. Always do your own research. And remember to never invest more money than you can afford to lose.
Should I invest in BlackBerry stock?

BlackBerry has pivoted from smartphone manufacturing to being a software company. Its IOT revenues was anticipated to grow at double industry growth in the next three to five years considering its market share in the automobile industry. However, its cash flow is expected to break even only by fiscal 2024.

Only you can decide whether these factors make BlackBerry a suitable investment for you. Remember to always conduct your own thorough research before investing. And never invest money you can't afford to lose.