Bitcoin price drops 3% in anticipation of Fed announcement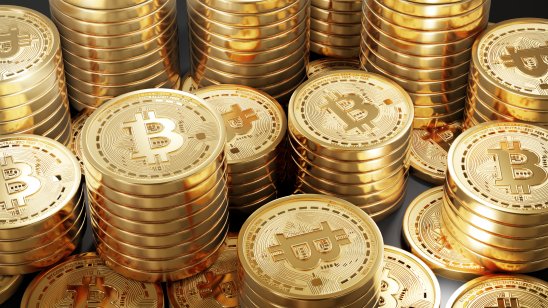 Bitcoin is braced for potential fallout tied to an expected US Federal Reserve fiscal policy announcement on Wednesday.
Bitcoin – the world's most valuable cryptocurrency – fell more than 3% early on Tuesday, before rising in the afternoon. Other crypto prices also bounced back after first dropping.
Meme token dogecoin was the notable exception, spiking more than 25% thanks to an indirect plug from Tesla founder Elon Musk.
'Potential crash'
The Federal Reserve (Fed) – which serves as the US central bank – is expected to make fiscal policy announcements on Wednesday, 15 December upon the conclusion of its Federal Open Market Committee meeting.
"People anticipate a potential crash to happen after the Fed meeting on Wednesday," Amsterdam-based Eight BV crypto analyst Michael van de Poppe, said Monday 13 December in a Tweet.
"However, I think it's priced in and we're ready to reverse really soon."
But his view differed from those of other analysts.
What is your sentiment on BTC/USD?
Vote to see Traders sentiment!
Further price turmoil
"With the Federal Reserve expected to accelerate the speed at which it tapers its bond buying programme and signal faster rate hikes next year, crypto prices are likely to suffer further turmoil in the months ahead," Jesse Cohen, a senior analyst at Investing.com, wrote in an email to MarketWatch.
Edward Moya, a senior market analyst at foreign-exchange Forex trading platform OANDA, echoed Cohen's point, according to MarketWatch.
"The fear is that if rate hike expectations become too aggressive, Wall Street may finally get that long-awaited pullback that will send markets to risk-off mode and punish the most profitable trade, which has been cryptos," Moya wrote in Monday's note to clients.
Moya predicted that Bitcoin "should remain trapped" between $42,000 to $52,000 until the Fed's Federal Open Market Committee announces its policy decisions and delivers an updated economic forecast.
Bitcoin's market cap down
Bitcoin, which has been on a steady decline in recent weeks, was trading in the $48,000 range on Tuesday. The global crypto market capitalisation fell 5% over 24 hours to $2.24trn, according to Coingecko.
Intothecryptoverse.com analyst Benjamin Cowen said in a YouTube video on Monday, 13 December that Bitcoin investors will remain "in the sandbox" until the cryptocurrency can return to its bull market support band price range of $52,000 to $53,000. But that could take several months.
Investors will be more successful if they put "these ridiculous short-term price predictions aside," he added.
Altcoin lower
In a separate YouTube video on Tuesday, Cowen said "diminishing returns is the name of the game" for other cryptocurrencies – known as altcoins – as Bitcoin's price struggles.
When Bitcoin is above its support band, altcoins are generally bullish and can recover "pretty easily," he said.
But when Bitcoin drops below the $52,000 to $53,000 level, "altcoins get shaken out against Bitcoin a lot easier and they're not as quick to recover."
"For the altcoin market cap to really, decisively trend higher, we would need to see Bitcoin showing a little bit more strength," said Cowen. "Whether it means Bitcoin getting above (the support band) now or coming way back down to the bottom of the range, we're still sort of waiting on that."
Tesla to accept Dogecoin
Dogecoin rose despite Bitcoin's difficulties after Musk said Tesla would accept the digital coin as payment for some of the EV maker's merchandise.
"Tesla will make some merch buyable with Doge and see how it goes," Musk wrote in a tweet.
Read more: Dogecoin (DOGE) soars as Tesla to accept meme crypto for `some merch'