Bitcoin (BTC) hovers around $47k on inflation fears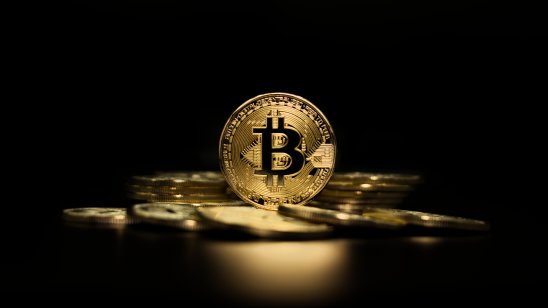 Bitcoin jumped nearly 2% to $50,000 per unit on Friday after the US Department of Labor (DOL) said that consumer prices rose by 6.8% in November, the highest pace measures in nearly four decades.
Following the rally, Bitcoin hovered around the $47,000-per-unit mark as investors weighed inflation news against the prospect of new cryptocurrency regulations brewing in the US.
Over the last week, Bitcoin has lost more than 14% of its value, which has rippled across the crypto market. Other popular assets like Solana, Cardano and Polkadot all lost more than 20% of their value as well.
Inflation hits high
November also marked the 18th consecutive month where inflation has grown in the world's largest economy, DOL said.
Excluding food and energy prices, the core inflation rate rose 4.9% over the last year. Meanwhile, the average wage for US workers rose by 4.6% on an annualised basis to $31.03 per hour in November, according to data from the Bureau of Labor Statistics
And while Bitcoin is typically thought of as a hedge against inflation, some analysts say the asset's recent downward turn is a sign that the market is maturing.
Volatility index
Analyst Matthew Kimmell at CoinShares wrote in a recent note that Bitcoin's movement is similar to other periods where the asset shed its price "before finally circling back to a more gradual upside continuation" as market volatility diminishes.
So far in December, the Bitcoin Volatility Index captured by T3 Indices, a financial indexing firm, has increased by nearly 7% as of 8 December despite overall volatility being in a downward trend since the summer.
"In the longer term this can be the early signs of a rising cyclical trend in prices, and there are behavioral patterns among Bitcoin holders suggesting this cyclicality might continue as Bitcoin matures and adoption rises, until at some point a comparative level of saturation is reached," Kimmell wrote.
DeFi dominance fades
Another reason that crypto prices have been down over the last week is that large investors are hungry for new opportunities.
According to a recent note from Analyst Genevieve Yeoh at Delphi Digital, large investment firms are moving their money away from Decentralized Finance (DeFi) coins to non-fungible tokens (NFTs) and other digital assets.
Yeoh cites trading data from Footprint Analytics that shows venture capital activity is migrating toward NFT, Web3 and Metaverse projects.
According to trading data from CoinGecko, some assets that have benefitted from the move include Neos Credits, a metaverse for virtual reality, and StarLink, a gaming token that connects with the metaverse and blockchain technology.
"It comes as no surprise that others are trying to replicate its success and that investors are hungry to capitalise on these opportunities," Yeoh wrote.
Read more: Bitcoin cash price prediction: is the altcoin a dip buy?